Hobibear
Hobibear Unisex Wide Barefoot Shoes
Sale
Enquire Now
Regular price
£79.00 GBP
Sale price
£47.50 GBP
Unit price
per
Free Delivery — Please allow up to 10 days delivery on these shoes
Product Details
Suitable for All Genders
These exceptional shoes cater to everyone's needs.
Materials Used
Upper, laces, and lining: Crafted from Recycled PET
Sole: Made from Recyclable Rubber
Trim: Faux suede
Dimensions:
Weight: 5 mm Sole Thickness/Stack Height: 0.2 inches
Maintenance Guidelines
For cleaning your Hobibear Barefoot Shoes, start by removing loose dirt using a soft shoe brush. If necessary, use a clean, soft brush to apply lukewarm water and a mild cleaning solution. Wipe away any excess product with a damp cloth. Allow the shoes to air dry at room temperature after cleaning or if they become wet.
Size Chart: 

Hobibear Unisex Wide Barefoot Shoes Size Chart
BRAND SIZE

US-MEN'S

US-WOMEN'S

INSOLE LENGTH (CM)

TOE WIDE (CM)
37
6
24
9.3

38
7
24.7
9.4

39
6

8

25.3

9.6

40
7

9
26

9.7

41
8

10
26.7

9.9

42
9
11

27.3

10.2

43
10
12

28

10.4

44
11
28.7

10.6

45
12

29.3

10.7

46
13

30

10.9

47
14

30.6

11.0

Note: Please choose your size based on the length of your bare feet.
If you have a high instep, your feet are wide, or your bunions are turned out, please choose one size larger.
Share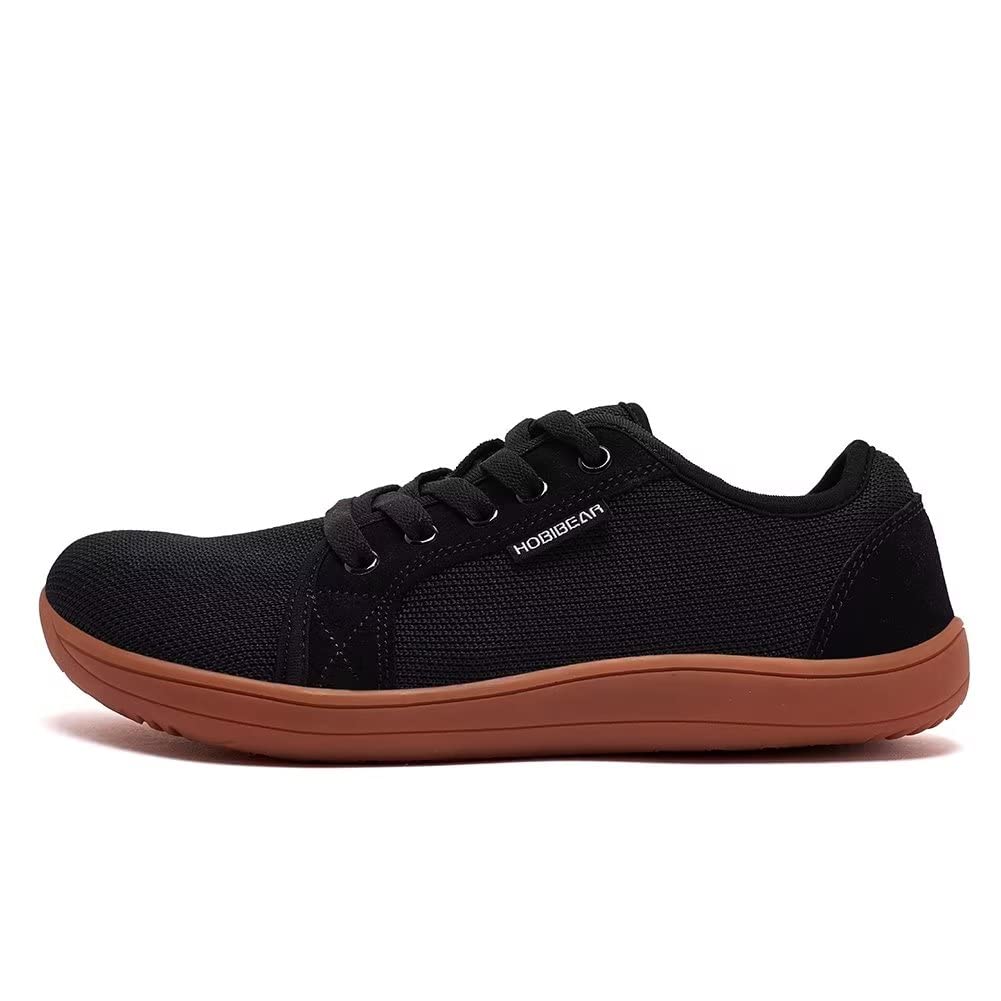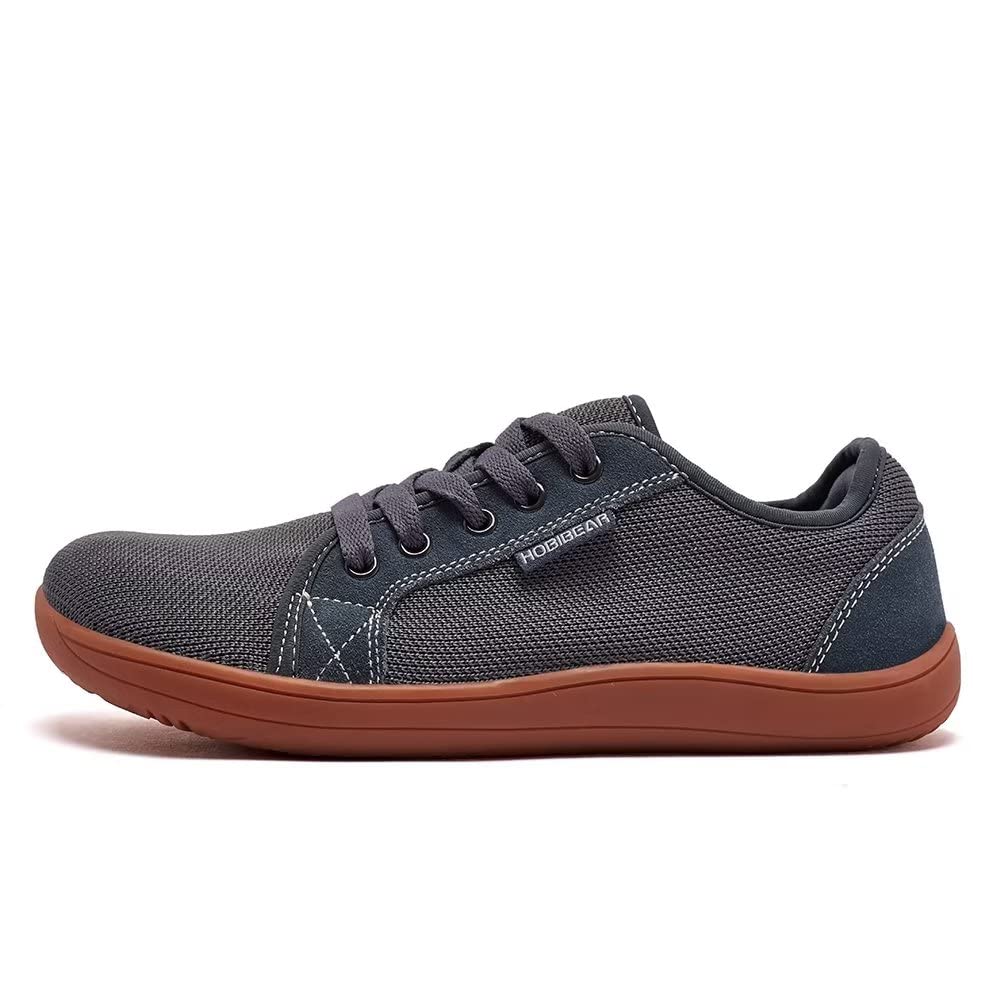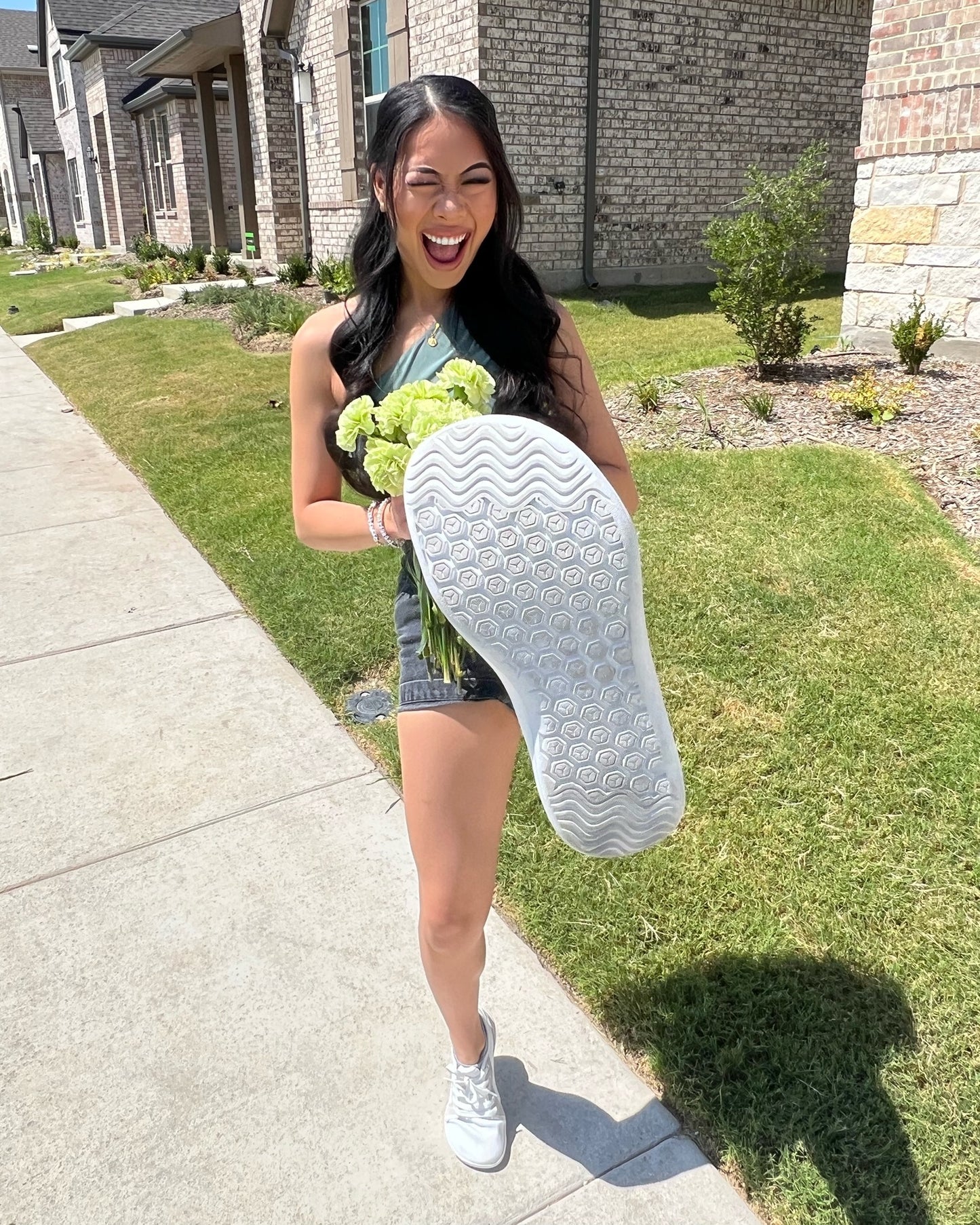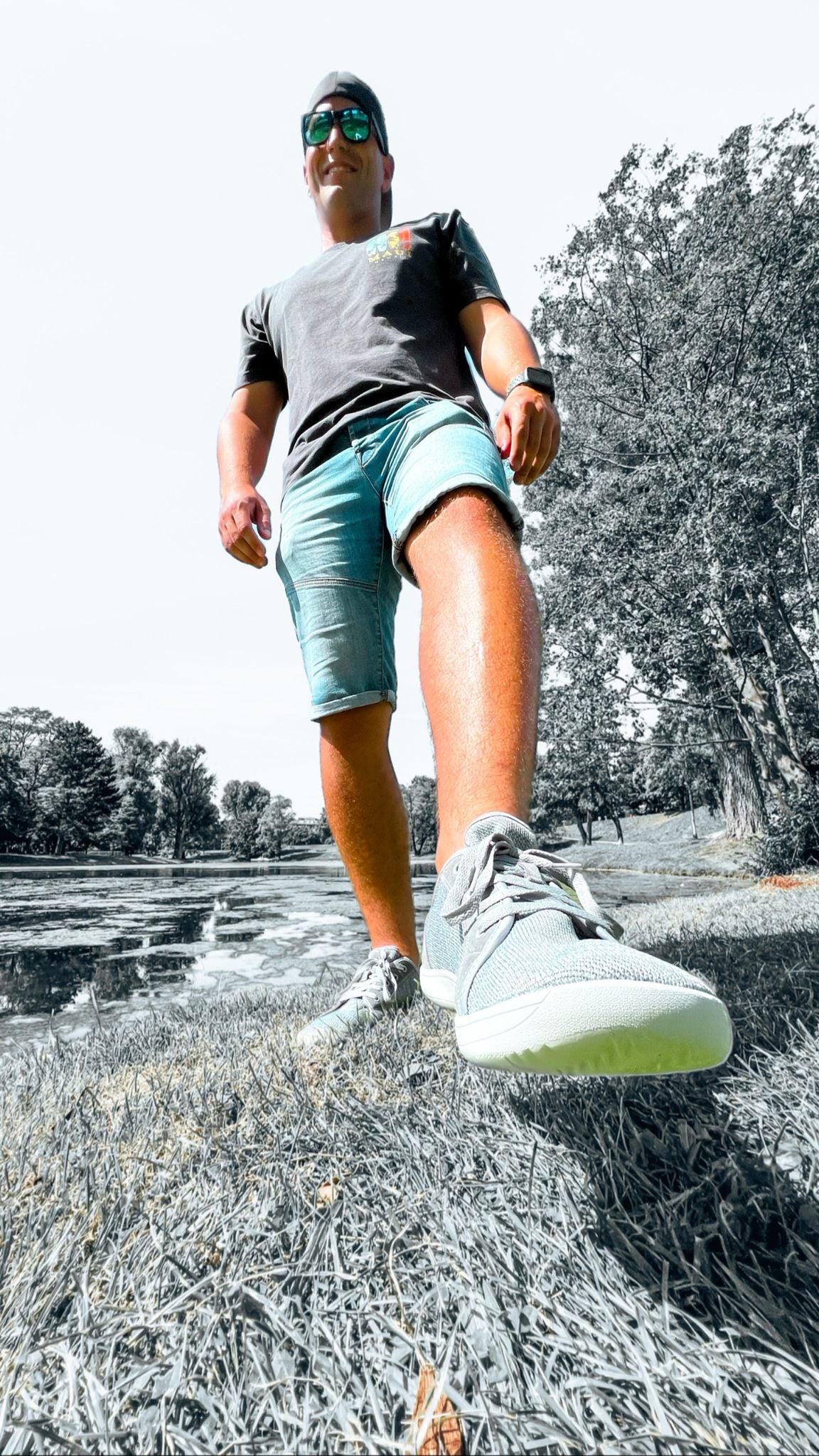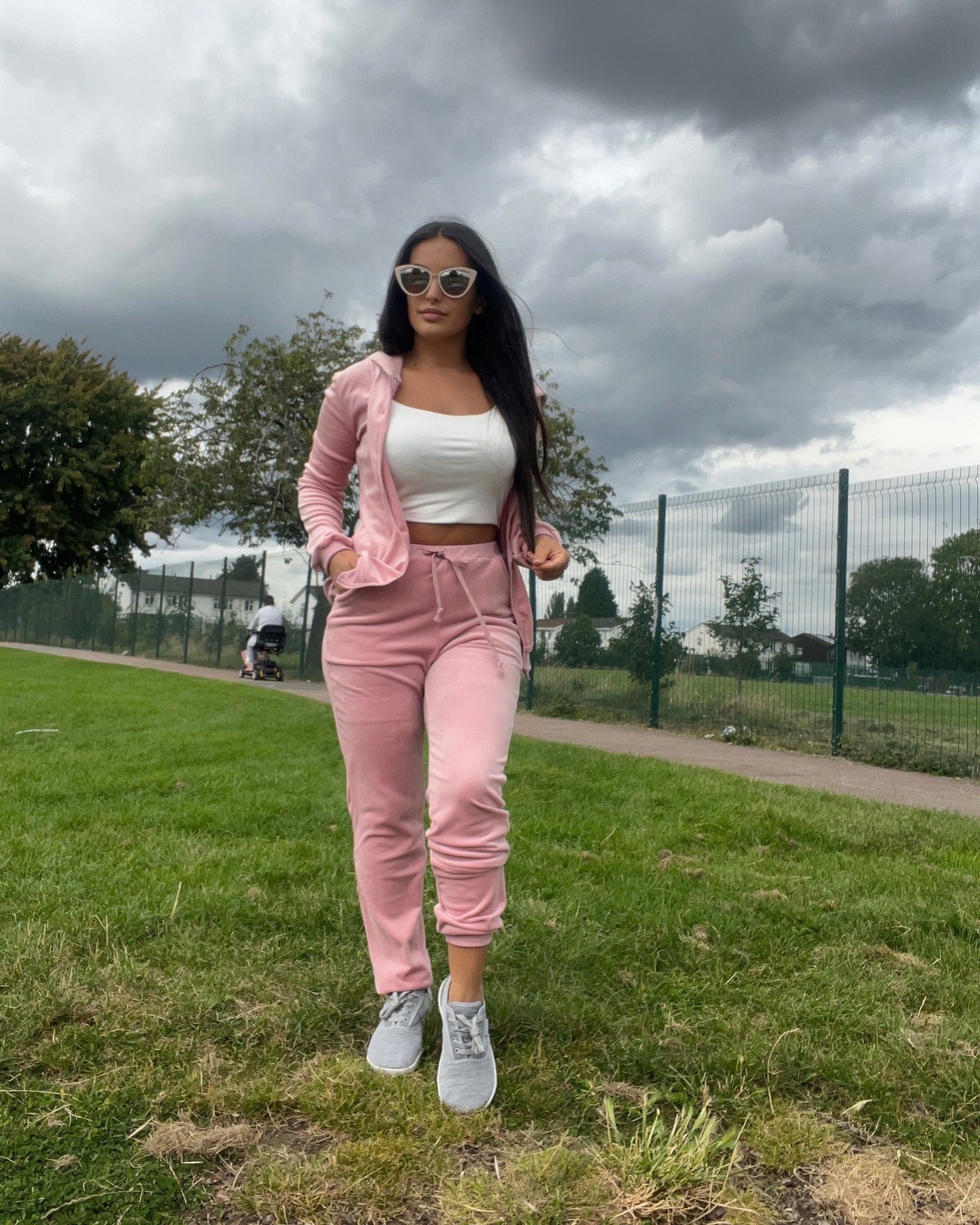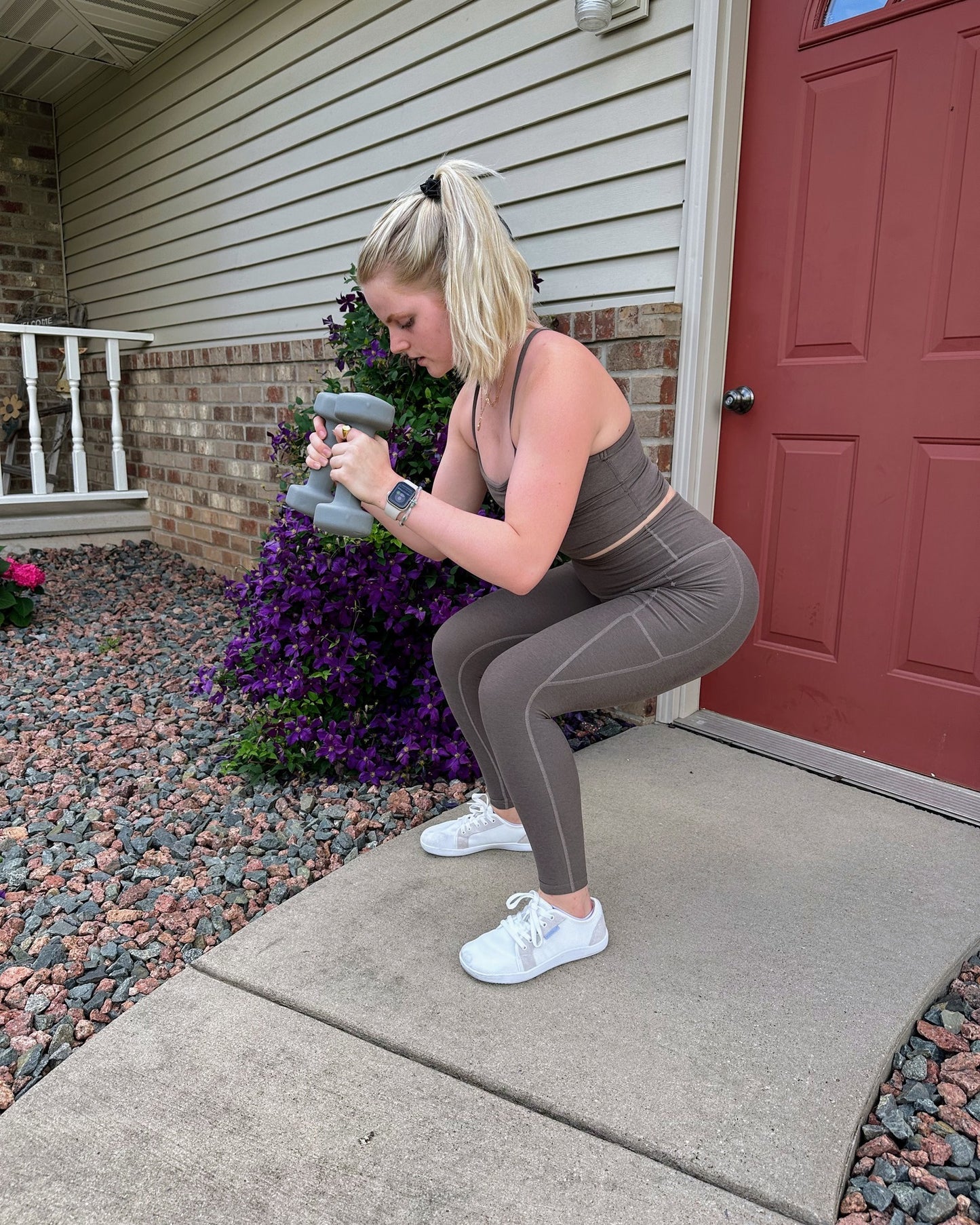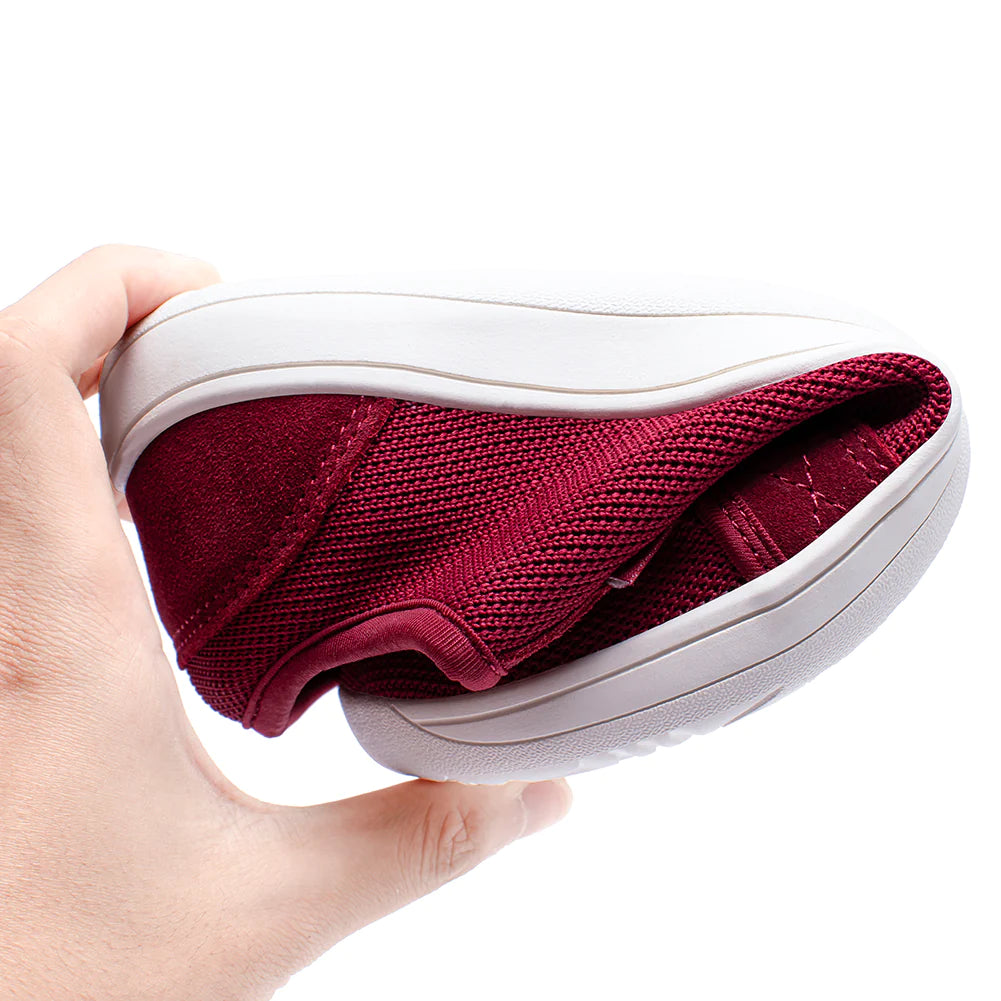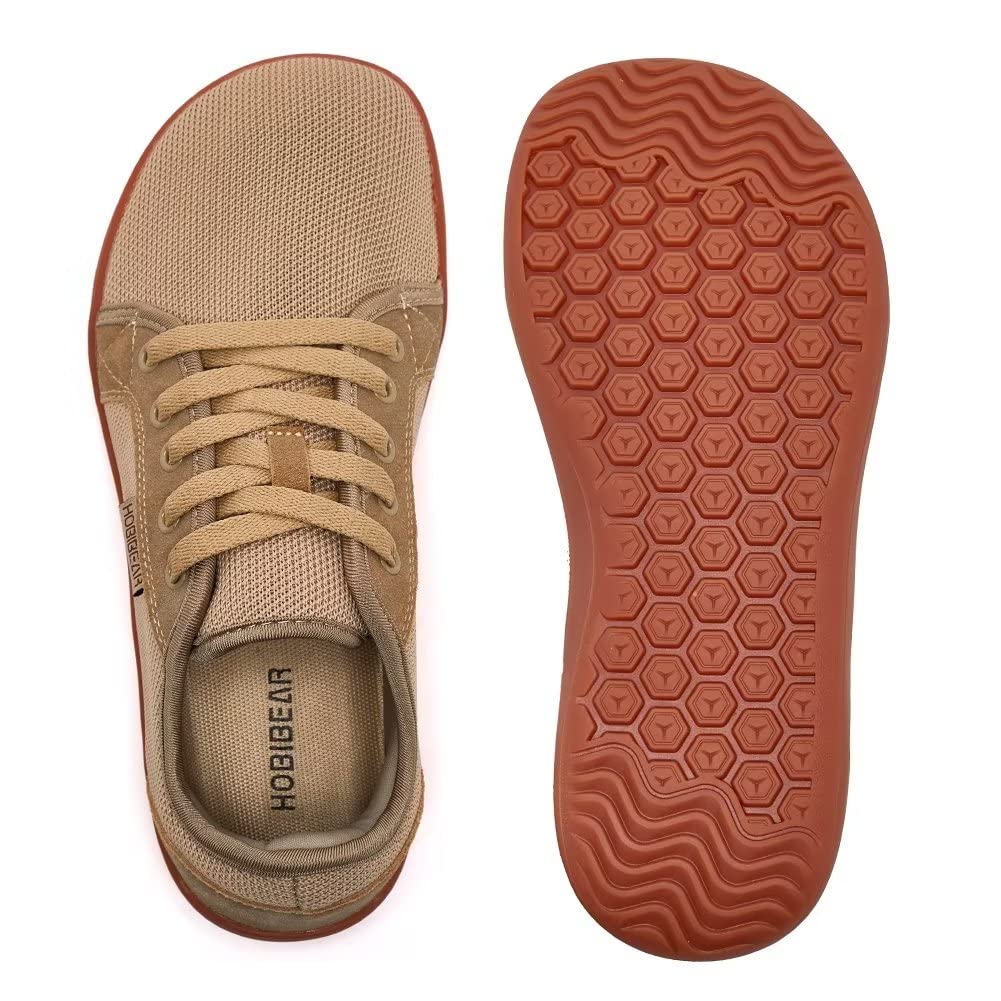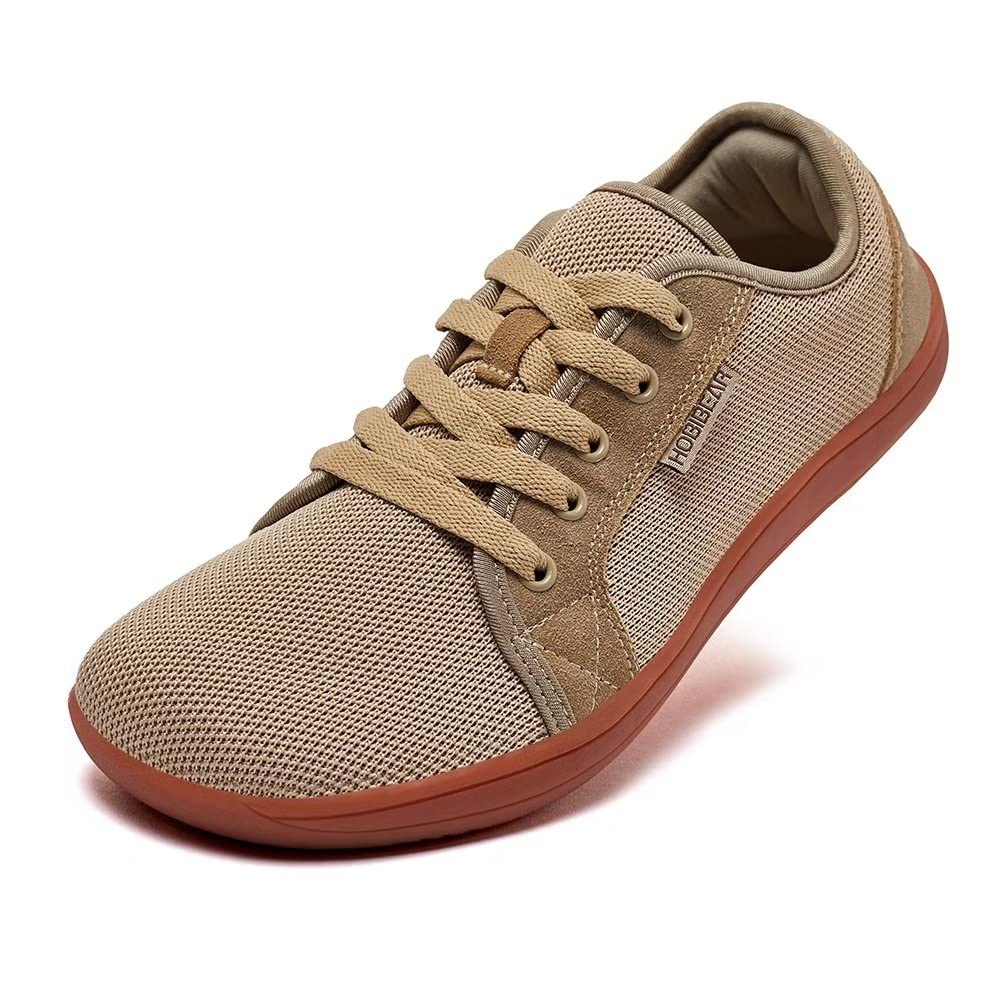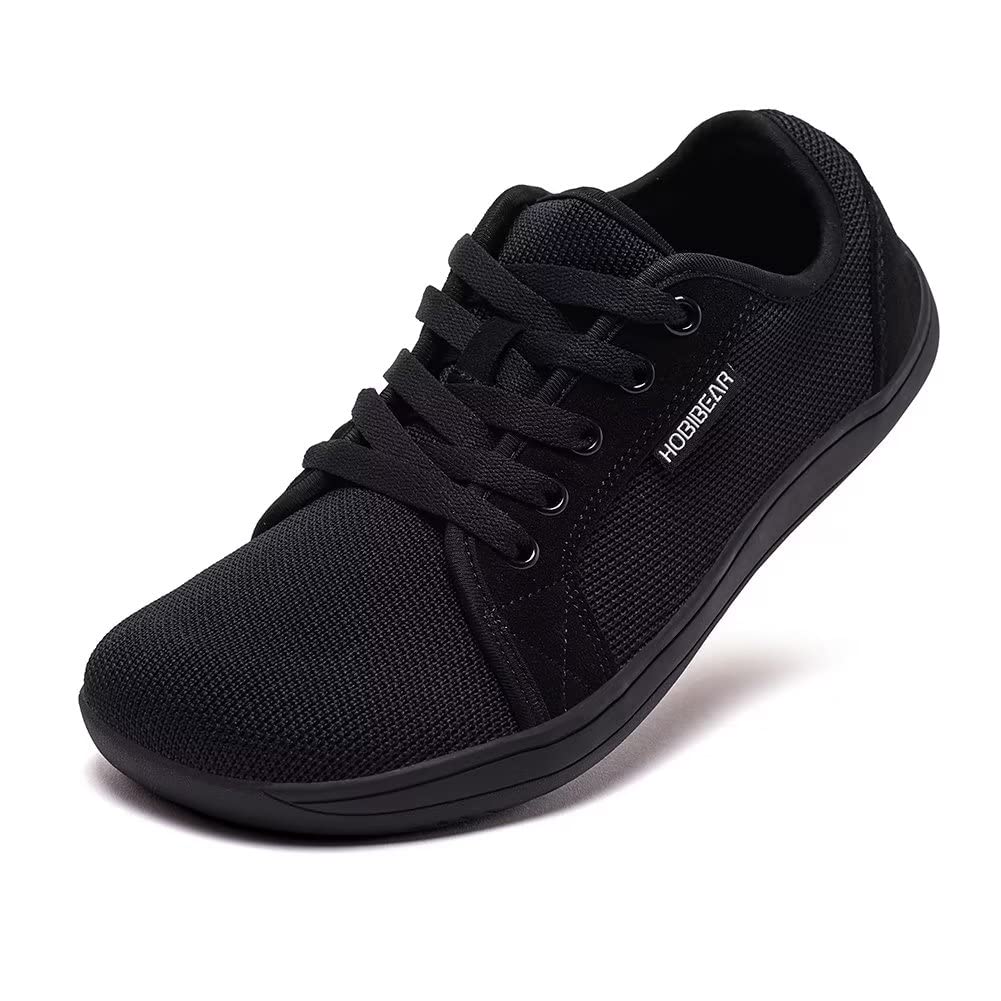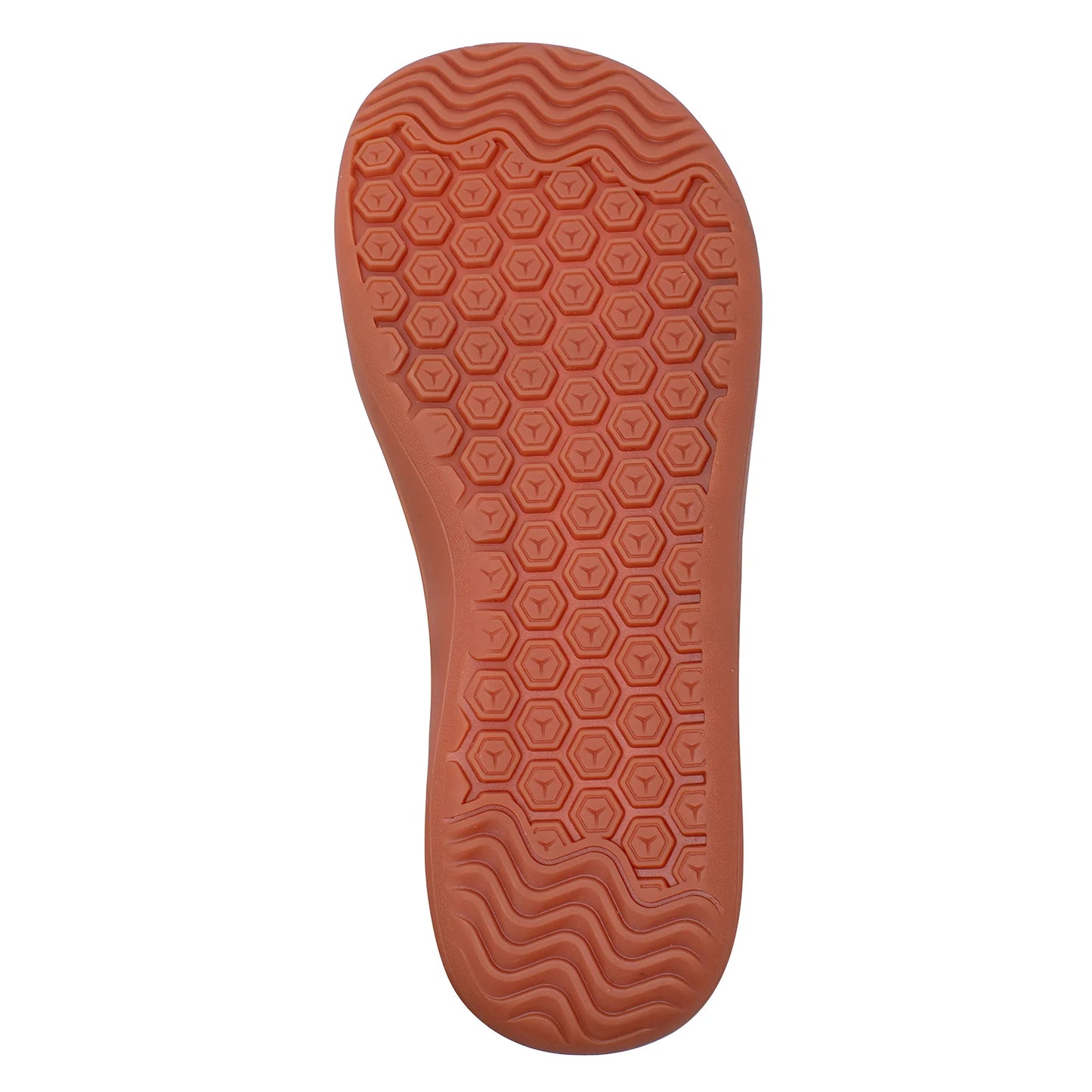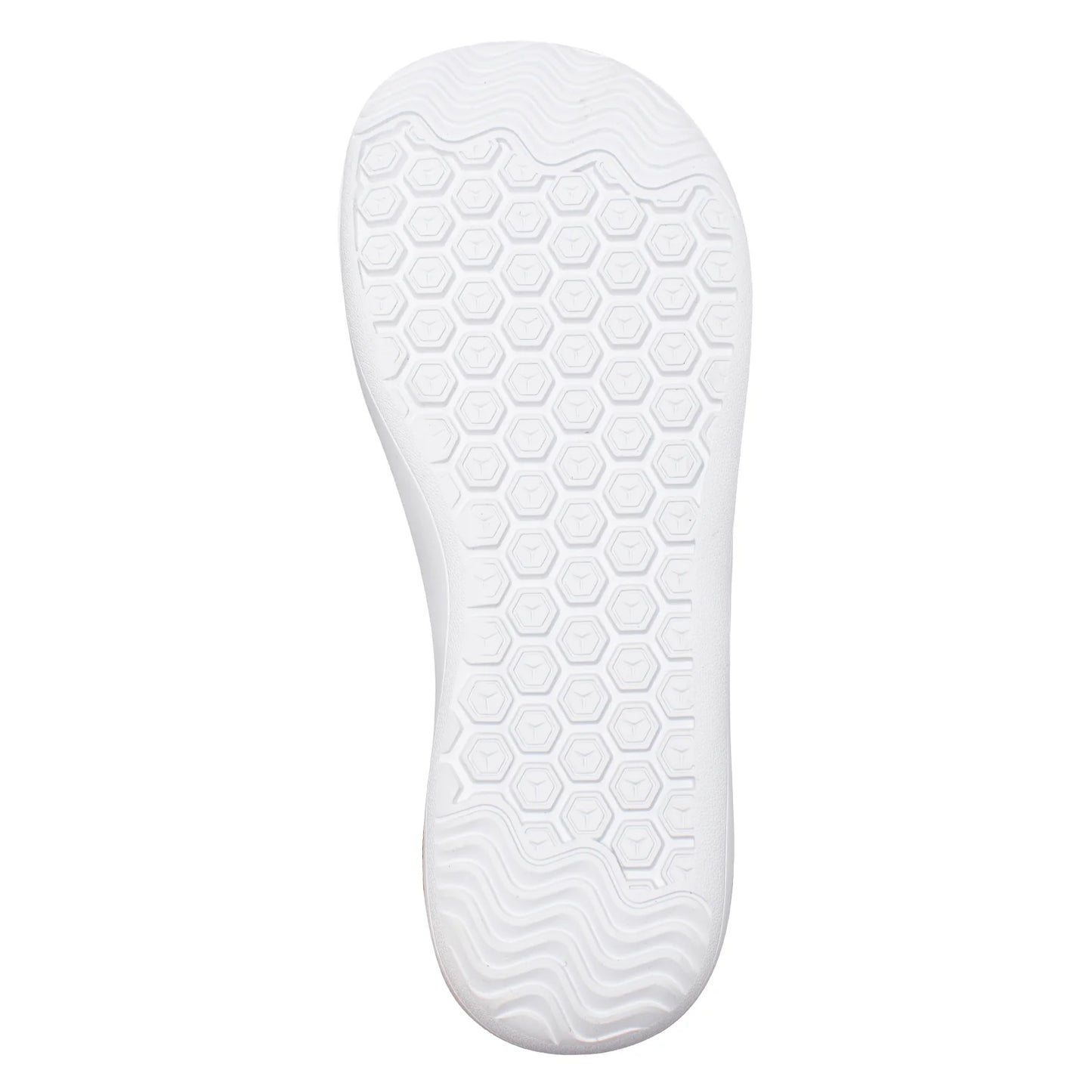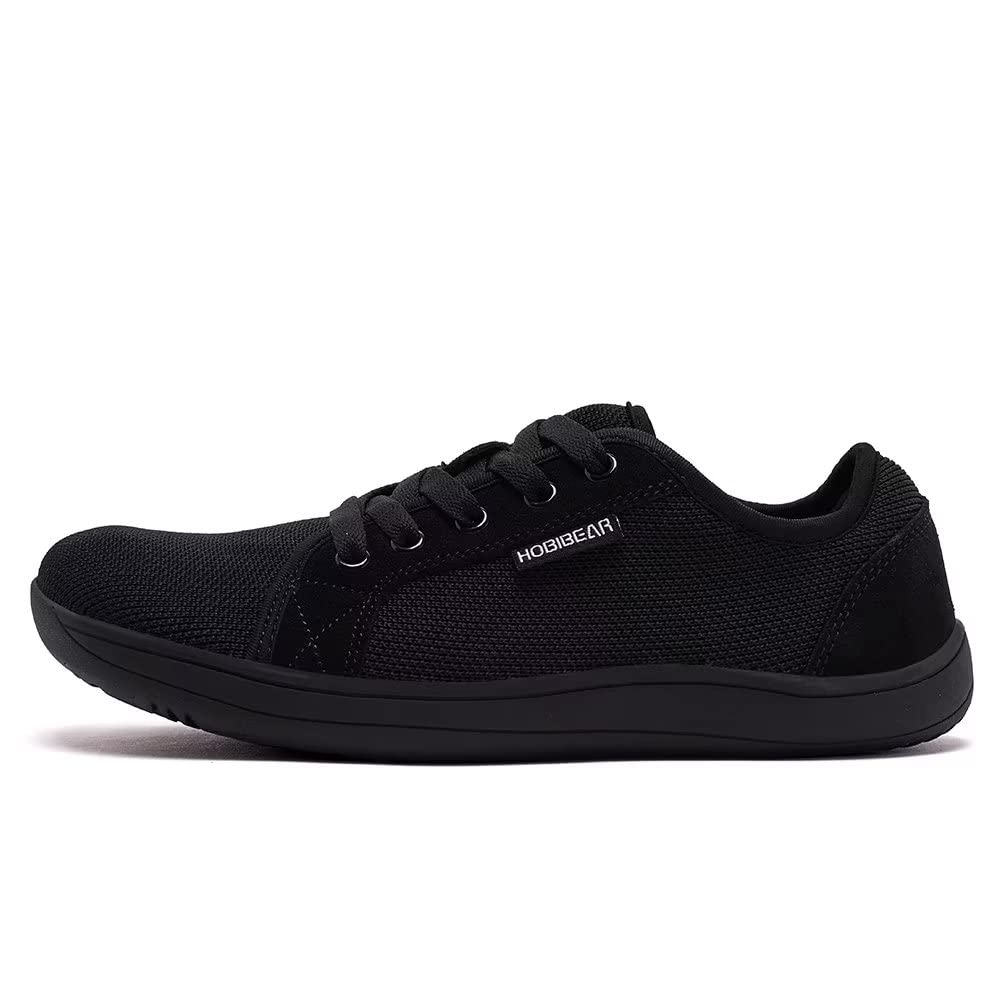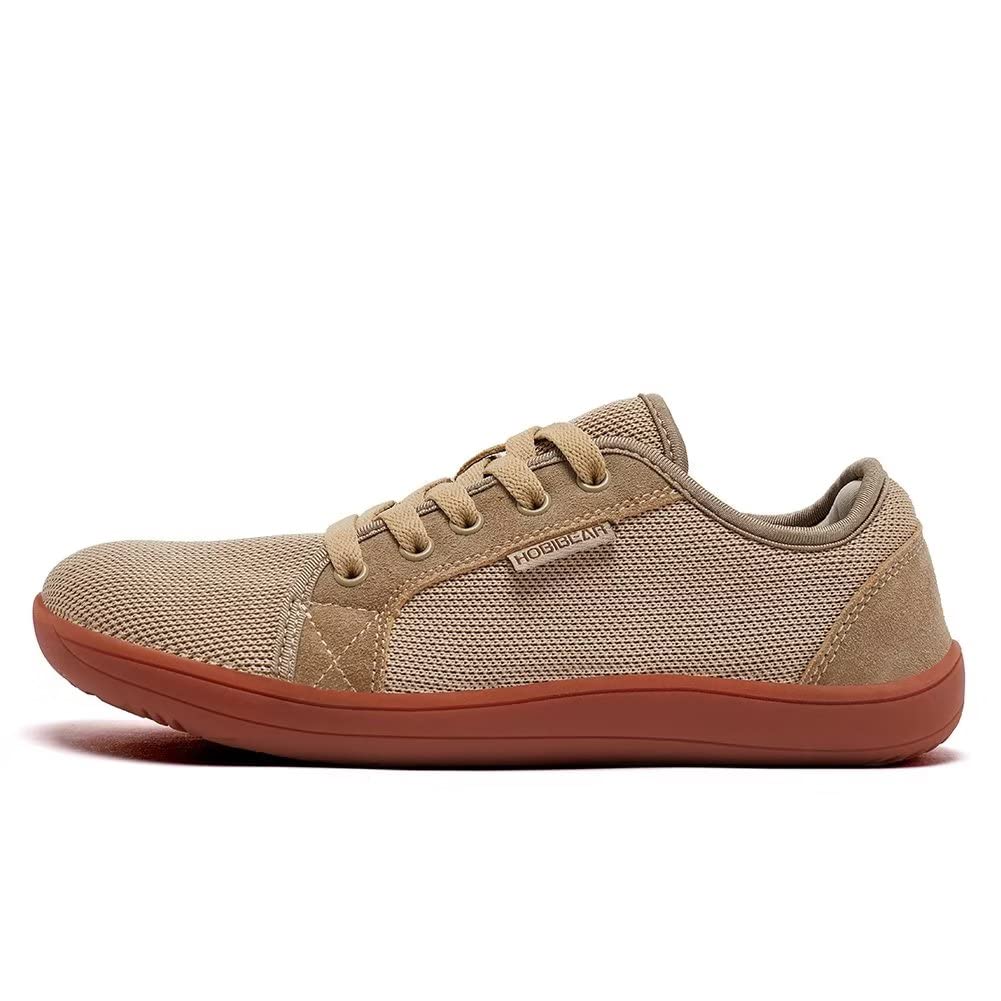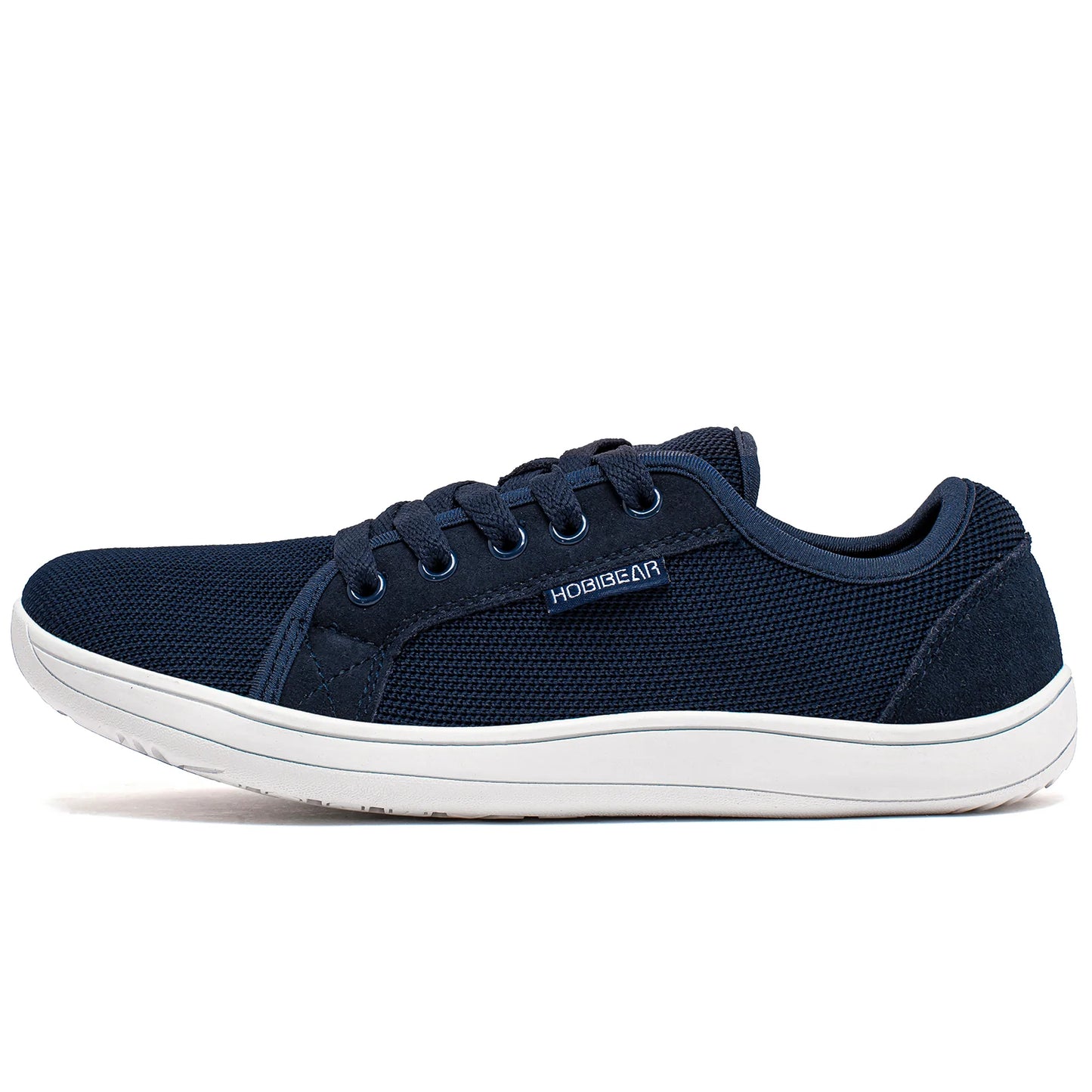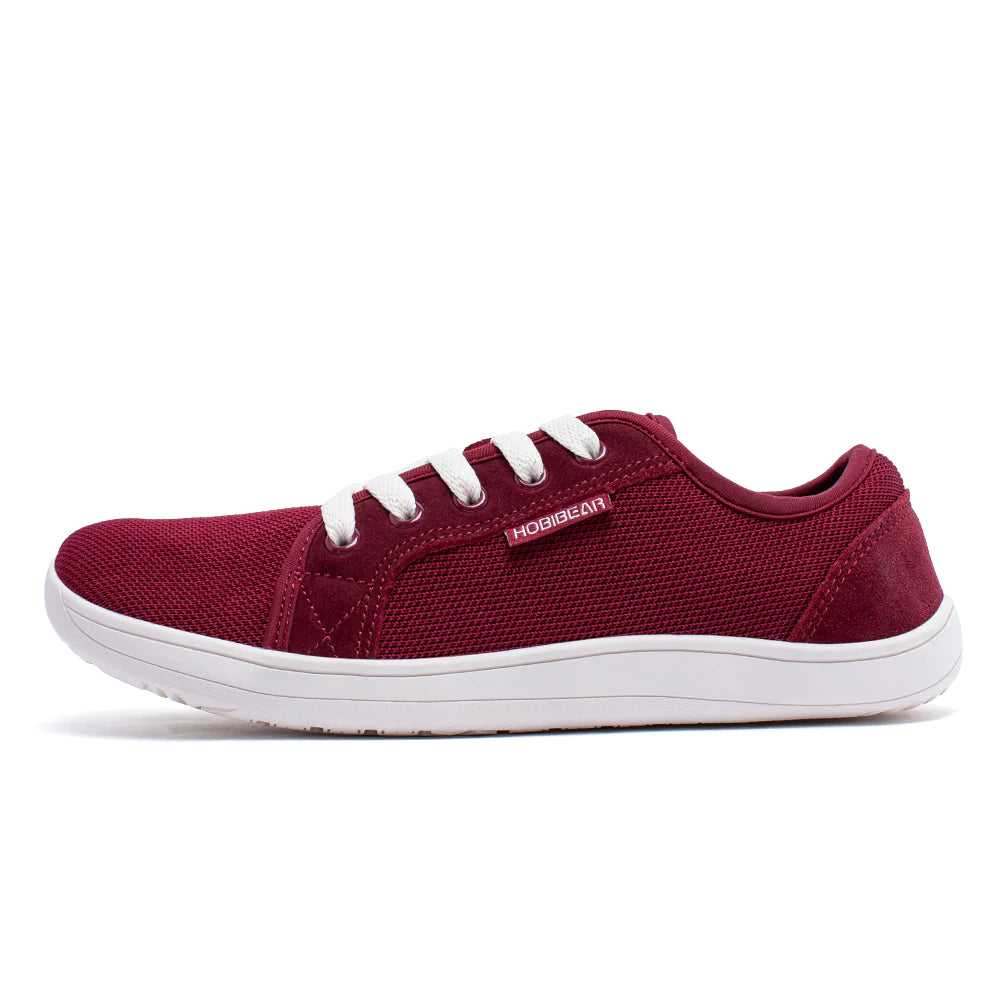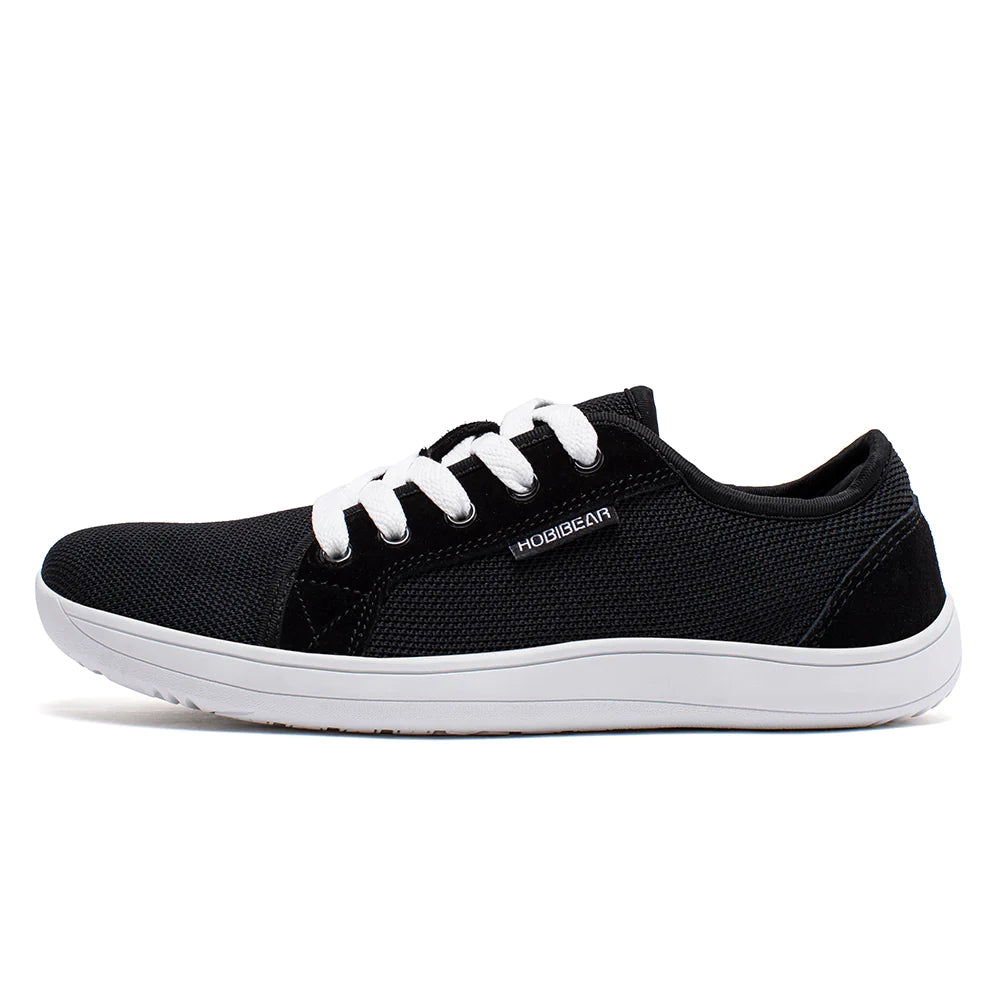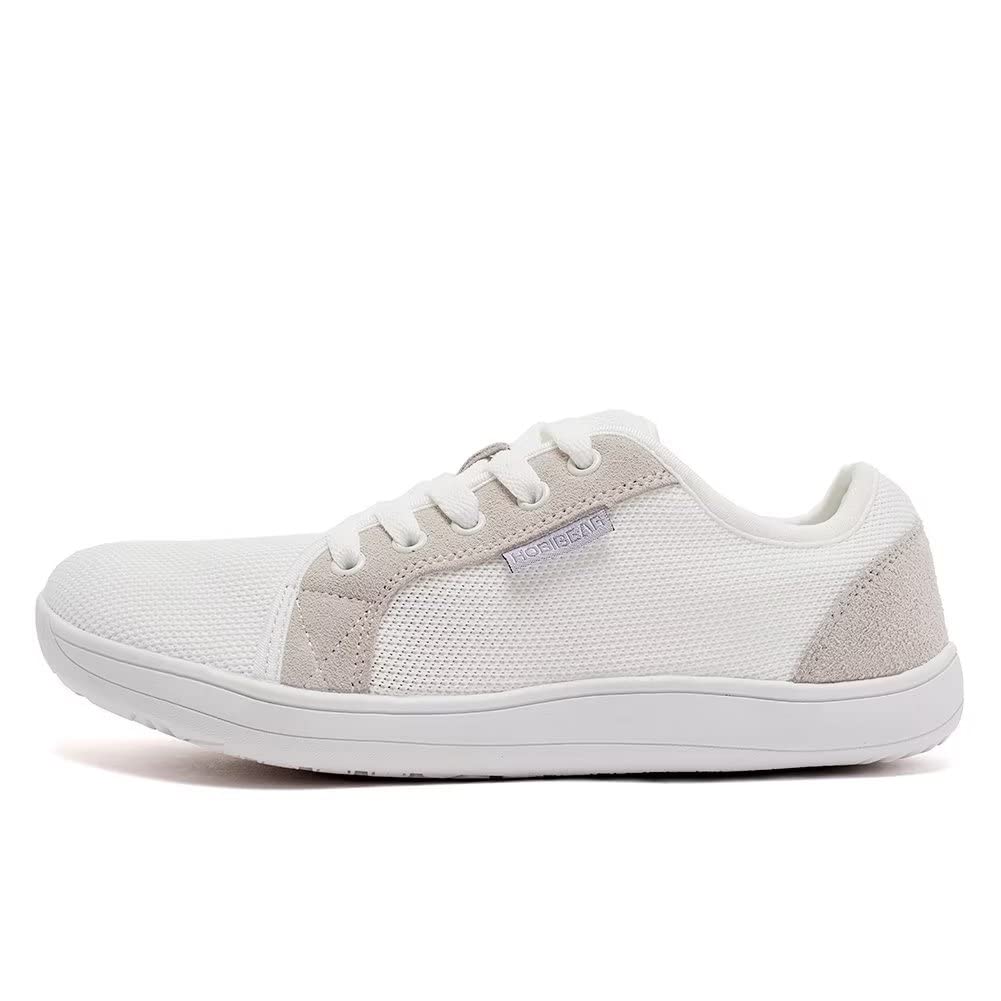 LIVE UNRESTRAINED

EMBRACE YOUR HUMAN NATURE

WIDE TOE BOX, KNITTED UPPER, SYNTHETIC SUEDE

Conventional footwear has the potential to exert pressure on and contort the toes, potentially resulting in discomfort and foot conditions like hallux valgus or claw toes. Footwear designed with an anatomically accurate toe enclosure offers ample room for your toes to expand, enabling them to fulfill their natural function and contribute to the overall stability of your body.

THIN OUTSOLE

Wearing shoes with a raised heel can alter posture and shift body weight forward, potentially causing back or postural damage, calf shortening, and limited ankle mobility. Opt for a non-elevated zero drop heel to maintain proper posture and a low-to-the-ground design for optimal balance. The thin construction offers flexibility without compromising style.

THIN, LIGHT & FLEXIBLE? FEELS LIKE WALKING BAREFOOT!

Experience the benefits of barefoot shoes with a thin, flexible sole that lets you feel the ground beneath your feet. This promotes a natural walking pattern and reduces the risk of ankle injuries.
19/09/2023

These are legit! 5 outta 5. Maybe my favourite shoes ever. If you're not sure about size they fit like Chuck Taylor sizes. Usually a 10.5 in Nike's went with the 11's (my size in Chuck Taylor's) they fit like a glove… for your feet! Love them.
08/08/2023

Super nice and comfortable, careful a bit in the small side, I suggest 1 size up, tho very happy.

Item type:Black / Women 10/Men 8
07/08/2023

I love these shoes. I was a bit worried it they would fit because I never by shoes on line. I have a fat foot so it takes the right shoe. These are perfect fit and so comfortable. I'm going to buy a few more just to have. Thanks guys for making a sweet shoe.

Item type:Black / Women 12/Men 10
08/07/2023

Very comfortable but quite short!
I'm a wide 7.5 and ordered 8s, they were too short. Re-ordered 9s which are just about the right size.
Would definitely recommend.