COCOFLAX CRUISE
Paddling on the CocoFlax Cruise, gently crossing a quiet body of water is the essence of the stand-up paddling experience. We've found that most SUP athletes covered their first meters on an NSP Cruise at some point. Its forgiving shape and universal accessibility make it a worldwide favorite.
Like the CocoFlax Cruise, all NSP CocoFlax boards are built with the environment in mind, meaning the CocoFlax version of the Cruise SUPs are some of the most eco-friendly boards on the market. By using a variety of green and renewable resources from farms in our area, CocoFlax construction embodies our commitment to recycling and sustainable manufacturing.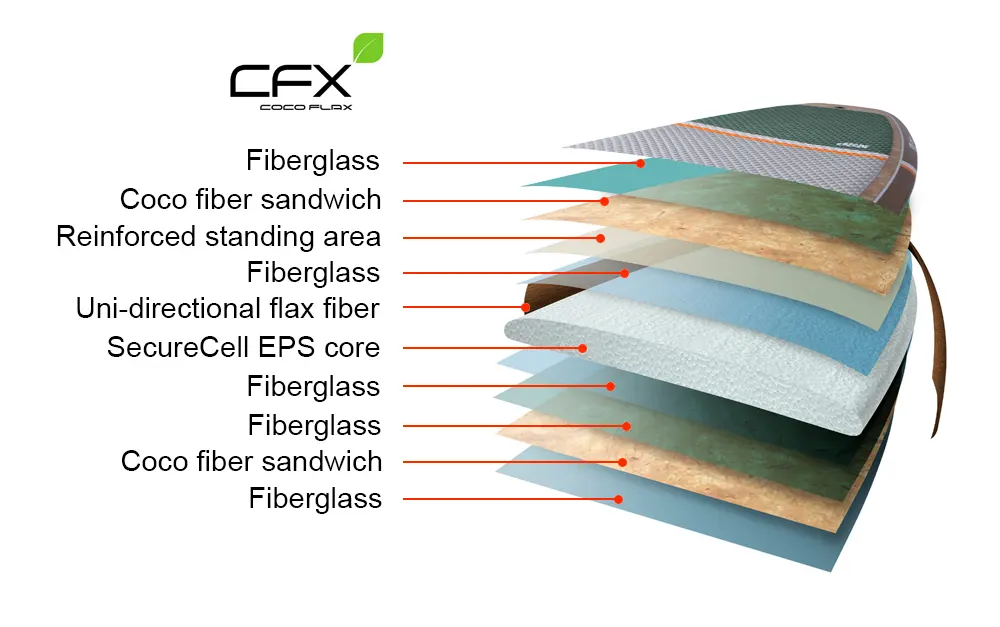 Plus, the eco-friendly construction makes for a visually unique board with an unmatched strength-to-weight ratio. Your CocoFlax Cruise is light to carry, easy to maneuver and a breeze to paddle. Its responsive flex and strength instill confidence, inviting you to push the envelope and progress while you play.