Easy to transport and store, balanced and light, and nearly indestructible, the inflatable ROCKET AIR boards will bring tons of fun and possibilities on the water in any foiling sport.
The
 

ROCKET AIR

 

size range

Starting at 4'10 (75L) and going all the way to 7'11 (185L), the line includes trustworthy boards for all sports and all types of riders. 

The ROCKET AIR is available in seven sizes:

Fins are included for the 7'2, 7'6 and 7'11 boards.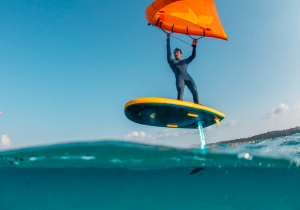 The ROCKET AIR boards are developed following similar outlines and sizes as the rigid boards and offer great stability with the extra volume brought by the inflatable technology. The foil position is identical and provides the same perfect balance in flight and for take-off.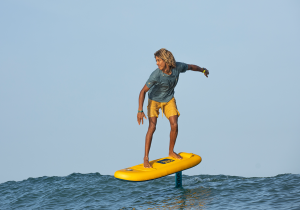 The 4'10 and 5'4 sizes will be your best choices for surf foil or wing foil, but are also fantastic for kitefoil or even wake foil sessions to learn how to control a foil.
The 5'4, 5'10 and 6'6 are better suited for wing foiling, offering a variety of volumes to suit everyone. 
The 7'2 is the ideal size to learn wing foiling. It comes with 2X US tracks where additional fins can be plugged in, and two soft fins at the back, perfect to learn without a foil.
The 7'6 and 7'11 are real Swiss Army Knives. They are great for SUP and windfoil, but also for wing foil. Additionally, they can be used to paddle without a foil, and enjoy a calm session on the water. They are the best platforms to learn how to handle a wing before learning how to foil later on.
Construction & Advantages
These boards are nearly indestructible and will grant you some extra padding if you fall.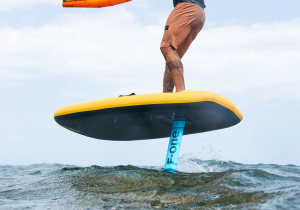 They are built using higher grade Dropstitch, bringing extra stiffness that is essential to control the board properly when foiling. This technology is composed of a vertical stitch in-between the deck and the hull that keeps them parallel and extremely rigid.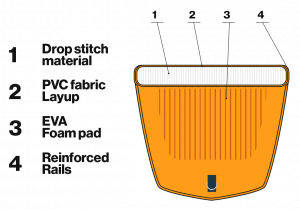 The board is thus incredibly light, making it easy to handle and a lot of fun, even for advanced riders.  It also can be stored in a fairly small bag to be easily brought on your next adventure.
All sizes are also equipped with a full pad and a 4-point mounting system so you can use a foil with a top plate. These link to the 4-point foil mount, a waterproof box that connects the deck with the hull and that brings rigidity and stability in navigation.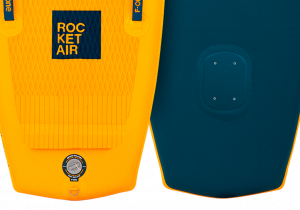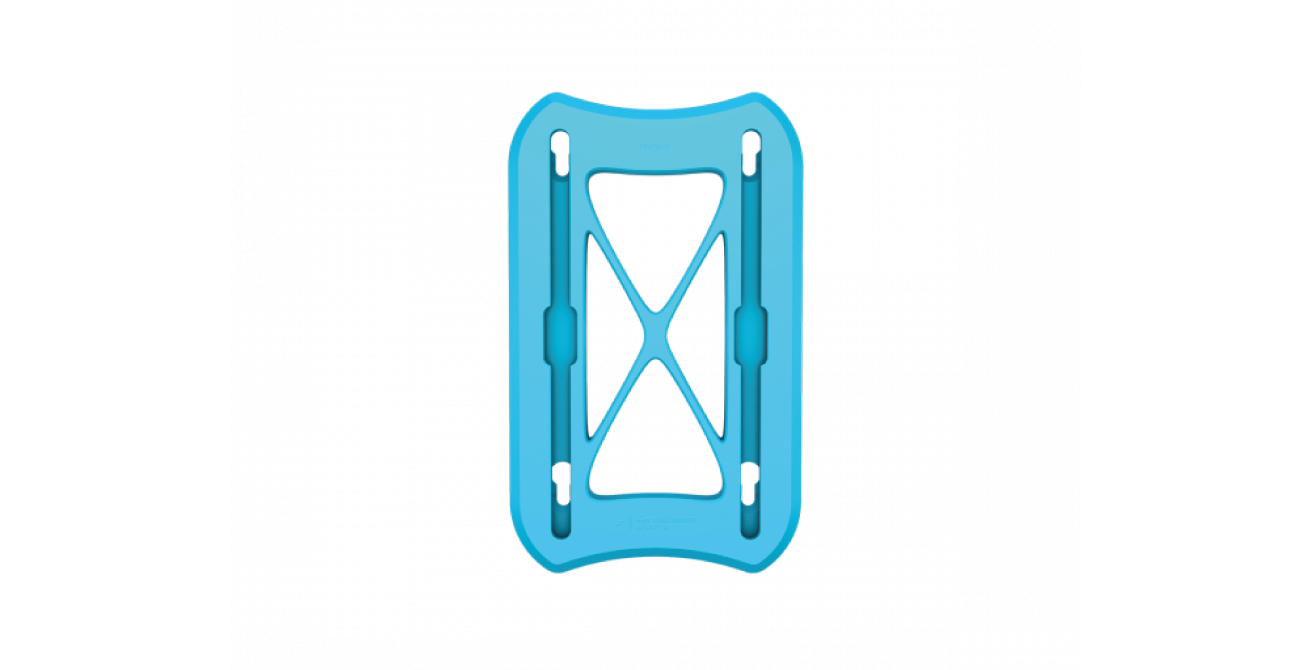 The 4-point foil mount adapter
Quick tip: Use the 4-point foil mount adapter if you are using any other foils on the market!
Why should you choose our
 

ROCKET AIR

 

boards?
1 – They are your best travel partners.
2 – They are accessible, balanced, stable, and incredibly versatile.
3 – They are almost indestructible thanks to their Dropstitch construction.