AK DURABLE SUPPLY CO.
AK NOMAD LIGHTWIND WING & DOWNWIND BOARD
Sale
Enquire Now
Regular price
£1,355.00 GBP
Regular price
Sale price
£1,355.00 GBP
Unit price
per
Free Delivery — on orders over £60
Introducing the Nomad Foilboard: Your Ultimate Lightwind and Downwind Crossover Companion
Email John for the best price: info@morwatersports.com
Experience effortless gliding, intuitive stability, and precise maneuverability with the all-new Nomad foilboard. Crafted from lightweight and durable carbon, this board is your ticket to catching long, drawn-out waves, embarking on thrilling downwind adventures, or harnessing the power of the wind to get on the foil, even in the lightest breezes.
Key Features of the Nomad Foilboard:
Intuitive Stability: Designed for easy control and a confident ride.
Lightweight & Durable Carbon Construction: Ensures lasting performance and minimizes weight for agility.
Why Choose the Nomad? The Nomad foilboard is tailored to meet the demands of lightwind and downwind enthusiasts. With its optimized length, width, and thoughtfully distributed volume, it offers the perfect balance for flight. The forward foil position allows you to maintain the same paddle stance for take-off, ensuring a seamless transition onto the foil.
Nomad Foilboard Specifications:
90L: Dimensions - 6'6" x 20.5" x 5.2"
115L: Dimensions - 7'0" x 23" x 5.4"
135L: Dimensions - 7'6" x 24.5" x 5.6"
With the Nomad foilboard, you can confidently explore lightwind conditions and conquer downwind journeys while experiencing unparalleled stability and gliding efficiency.
Share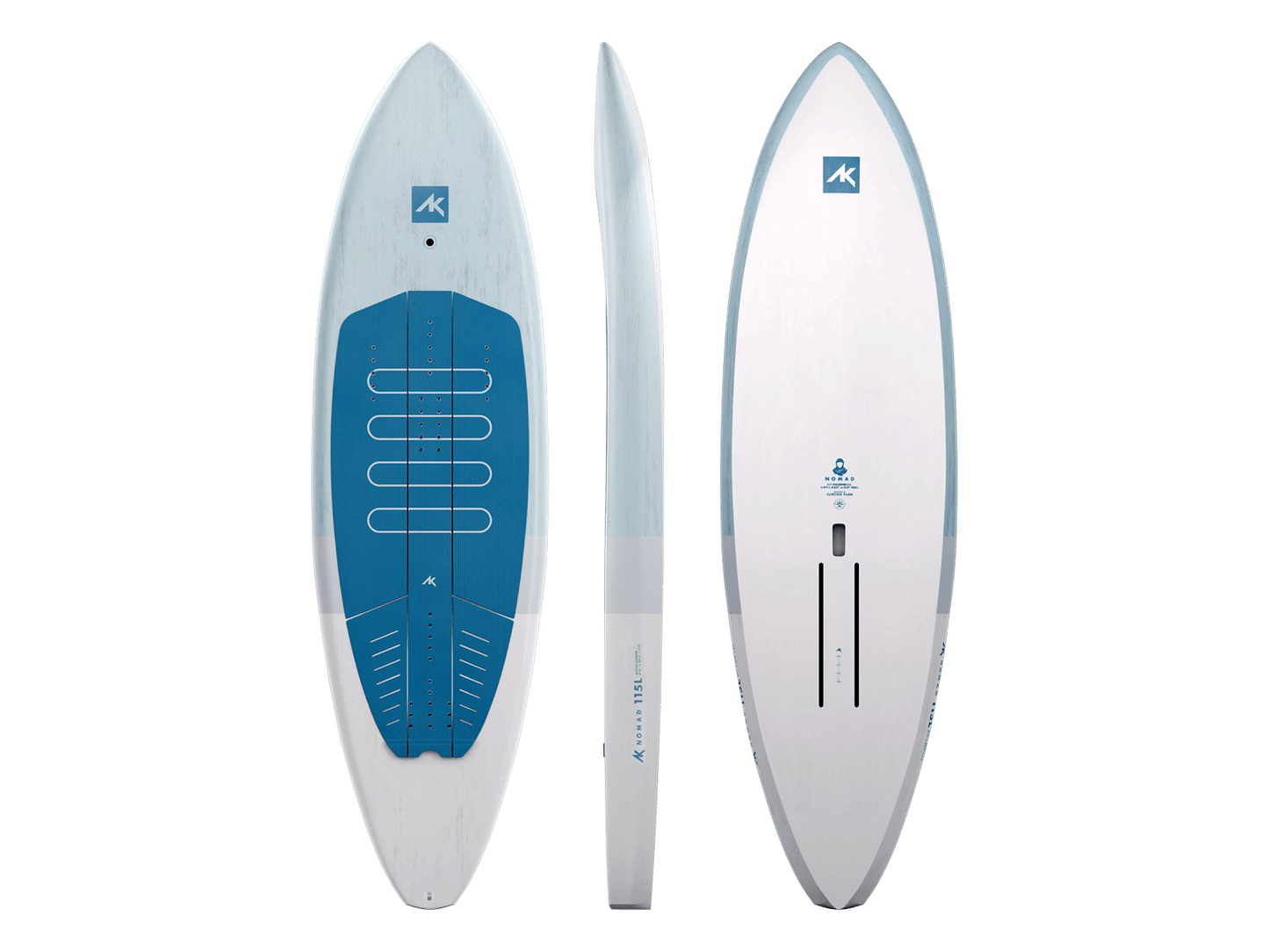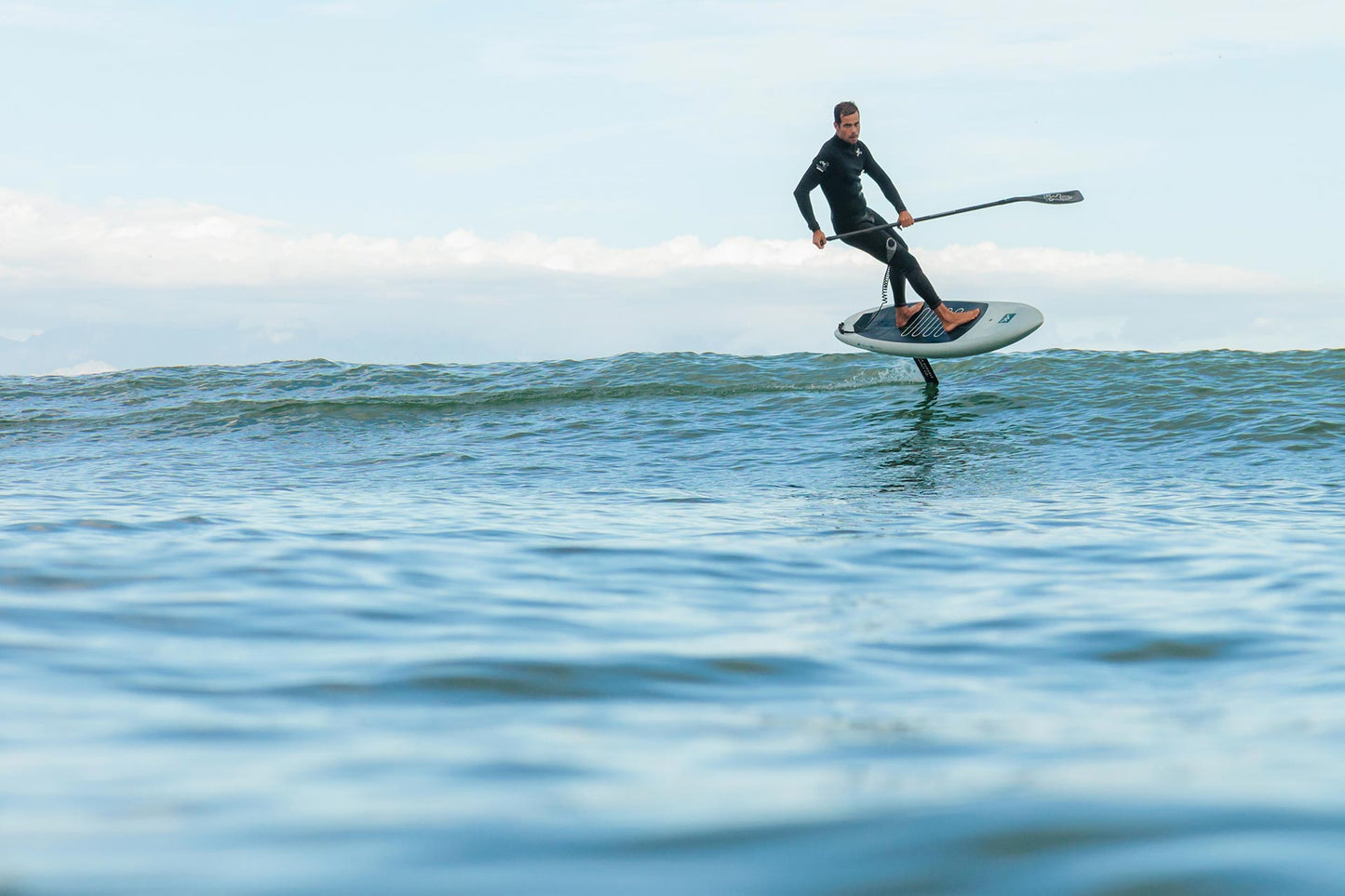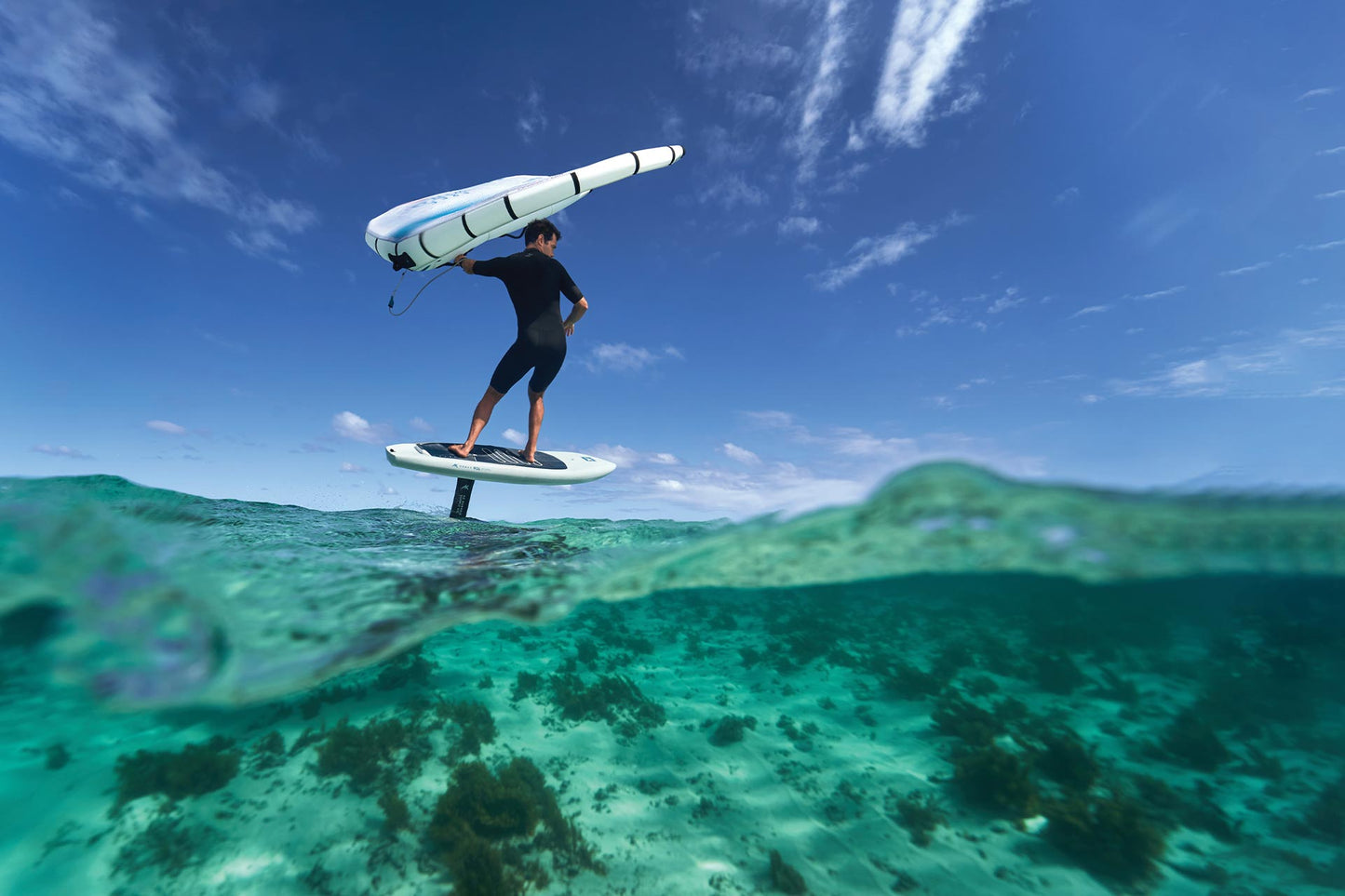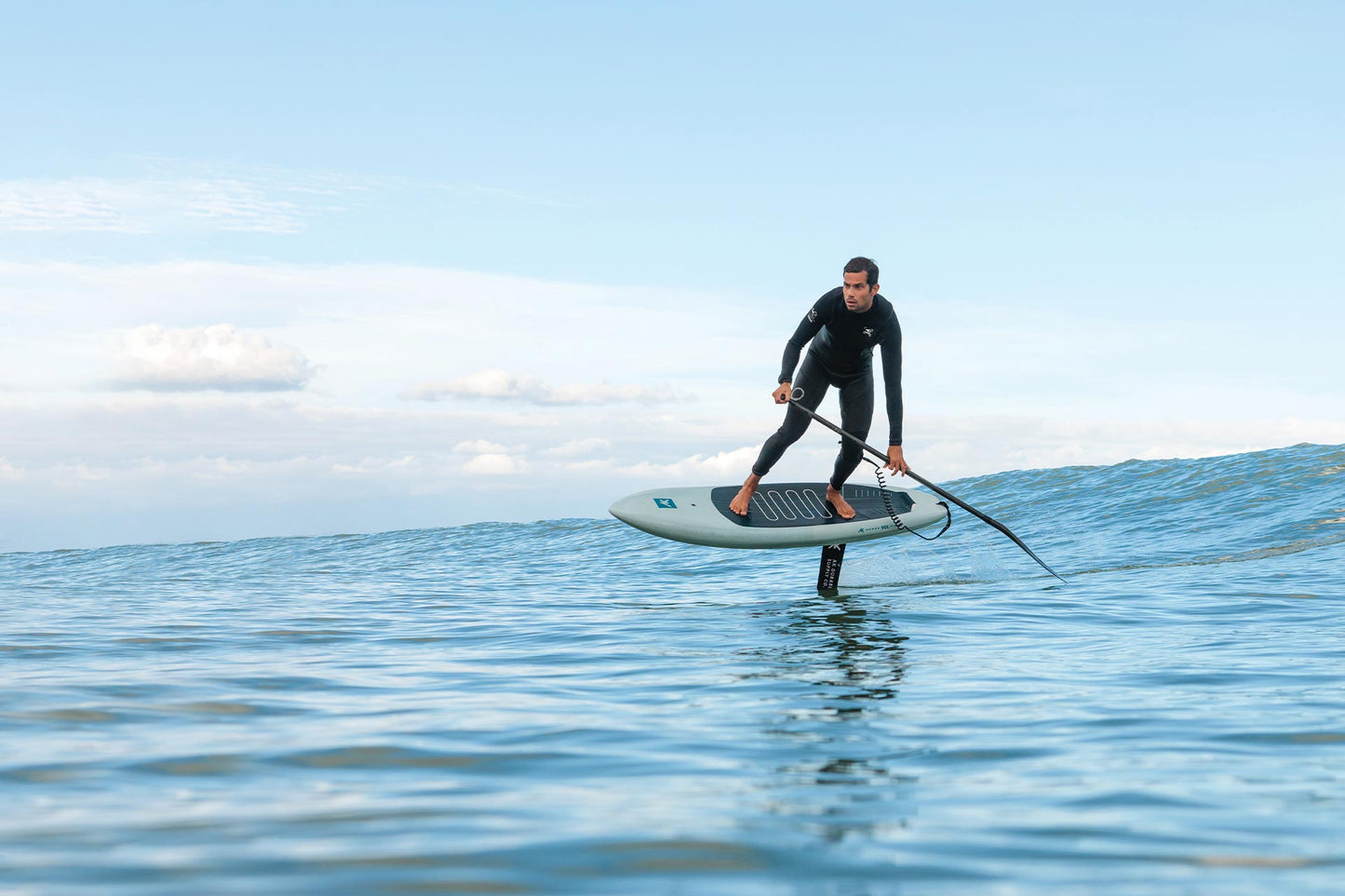 FORWARD FOIL POSITION

Optimal balance is achieved by situating the foil in a forward position. This effectively distributes the relatively long length of the foil evenly from front to back. As a result, users will experience ease in pumping, stability on foot, and enhanced maneuverability.

CONCAVE DECK

The nose area's high volume prevents the nose from bogging down while driving through the front foot, ensuring a smooth ride. The concave deck design lowers the rider's center of gravity, creating a stable platform.

PIN TAIL

The pin tail produces an exceptionally clean release and interacts harmoniously with the slim overall width and narrow nose to offer an endless glide.

NARROW NOSE

The streamlined front end effortlessly cuts through the water while working harmoniously with the sleek overall width and pintail to provide a seemingly endless gliding experience.

BOTTOM SHAPE

With a focus on enhancing performance, the bottom shape of this product has been thoughtfully designed. The nose area has been optimized to maximize displacement for improved glide at low speeds. Transitioning towards the tail area, you'll notice the presence of hard edges that contribute to seamless landings and swift release. The intermediate rocker has also been refined to enable effortless glide and efficient takeoffs, even at low speeds.