Duotone
Duotone Downwinder SLS Foil Board 2024
Sale
Enquire Now
Regular price
£1,749.00 GBP
Regular price
Sale price
£1,749.00 GBP
Unit price
per
Experience uncompromised efficiency! We've undertaken a complete overhaul of our Downwinder boards, introducing three sleek and lightweight shapes that make getting onto the foil effortless, allowing you to soar for miles!
Among the first projects that the Spencer brothers, Finn and Jeffrey, embarked upon upon joining Team Duotone was the revamp of our Downwinder shapes. The outcome? Sleek, rapid, and narrow designs with an efficient glide that accelerates with just a few paddle strokes, even on the smallest bumps. In our 2024 collection, we present four dedicated options: from the nimble 6'4" x 19" and 6'10" x 20" to the mid-sized 7'2" x 21" and the stable and user-friendly 7'8" x 22.5", all available in volumes of 85, 95, 115, and 135 liters.
Boasting a low rocker, elongated outline, and clean bottom contours, these boards effortlessly reach take-off speed. Once in motion, the slender pin tails, especially noticeable on the larger models, can be easily submerged to pump your board and foil for take-off. The rounded rails in the nose area are less prone to catching and steering the board off course, making take-offs and landings forgiving and neutral, allowing you to focus on the waves rather than board control.
Thanks to their incredible glide and rapid acceleration, our Downwinder boards are also a formidable choice for light wind Wing Foiling!
Constructed in lightweight full carbon, these boards require careful handling. However, because board weight significantly influences paddle-up performance, we've chosen a no-compromise technology for the 2024 Downwinders.
Share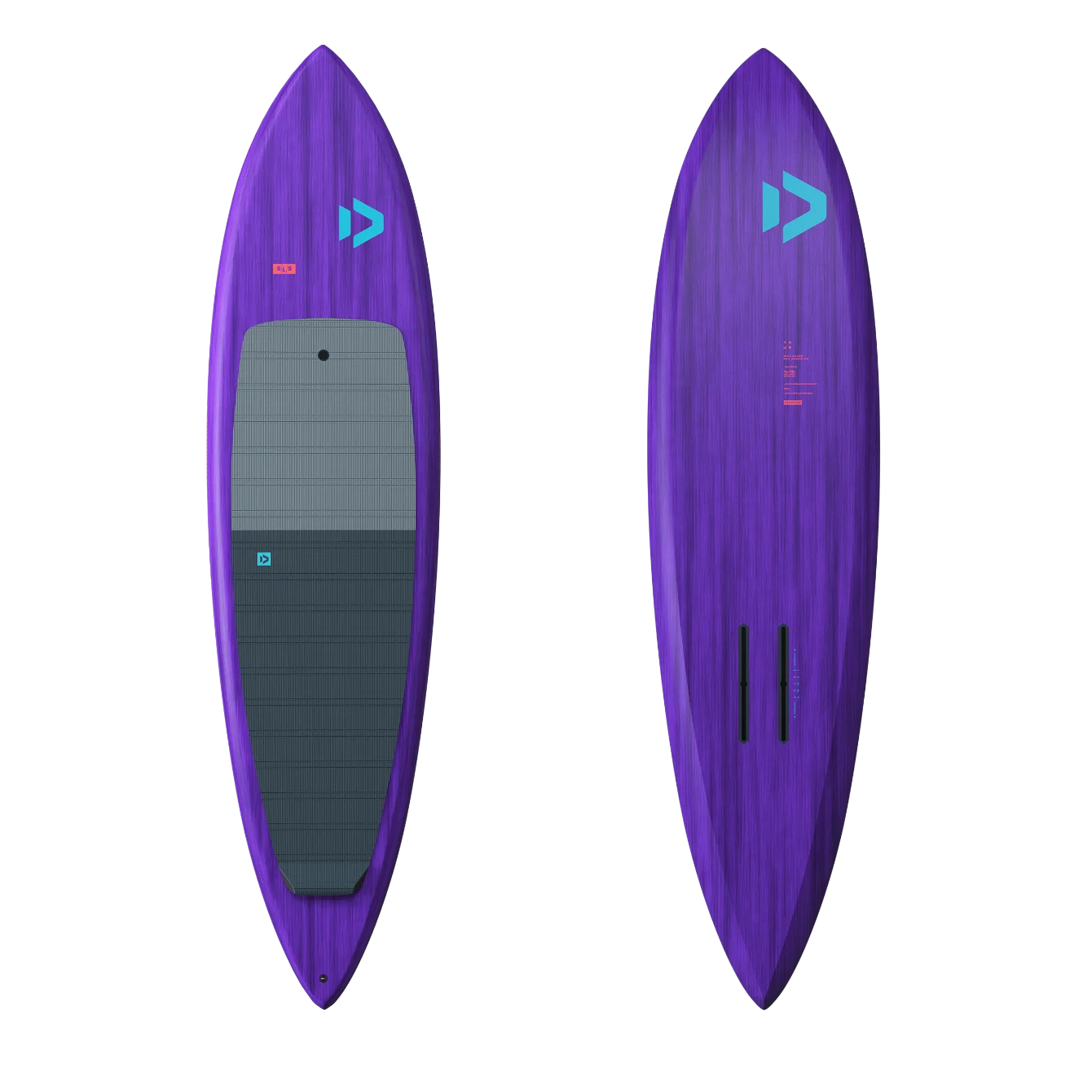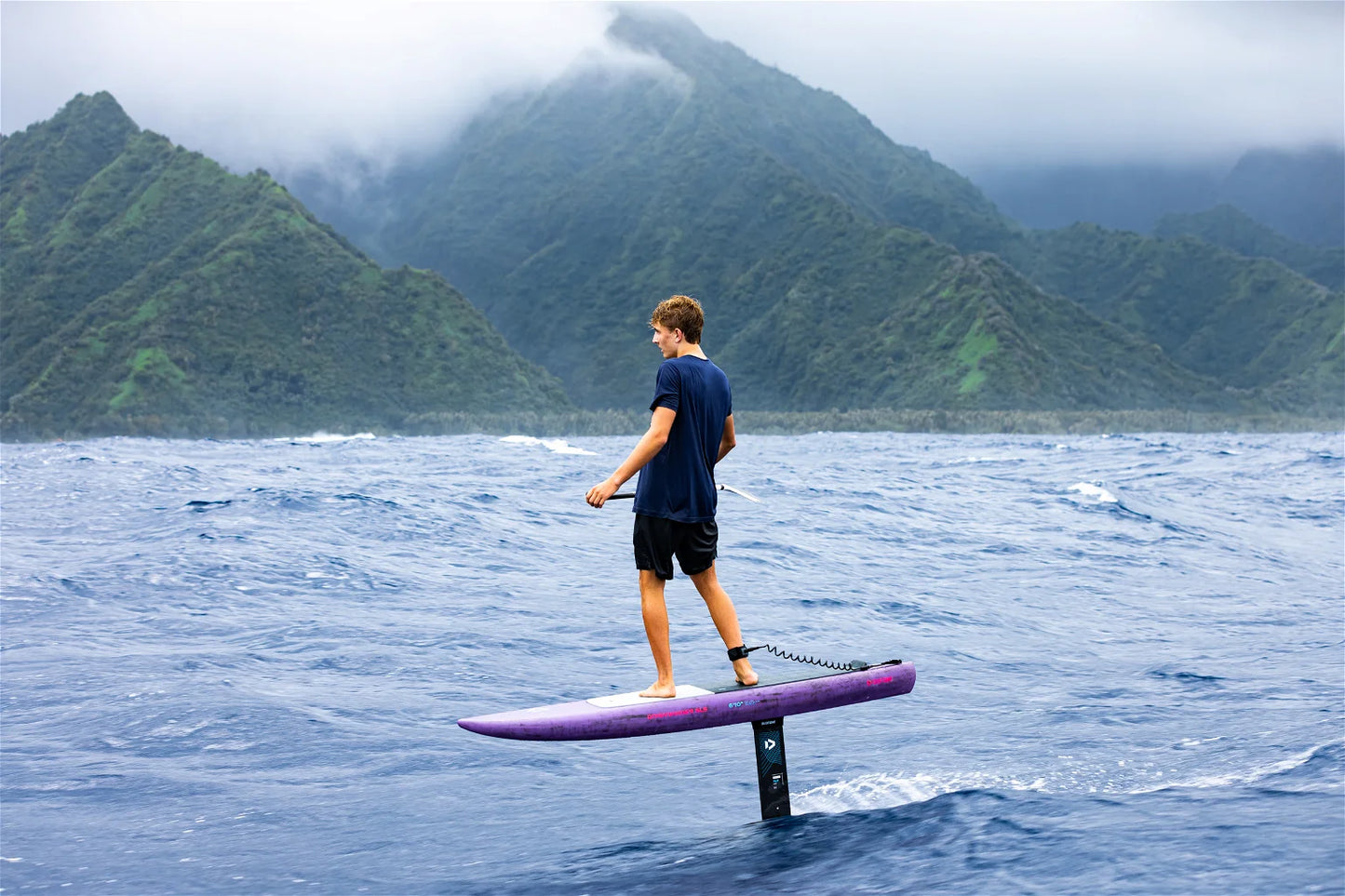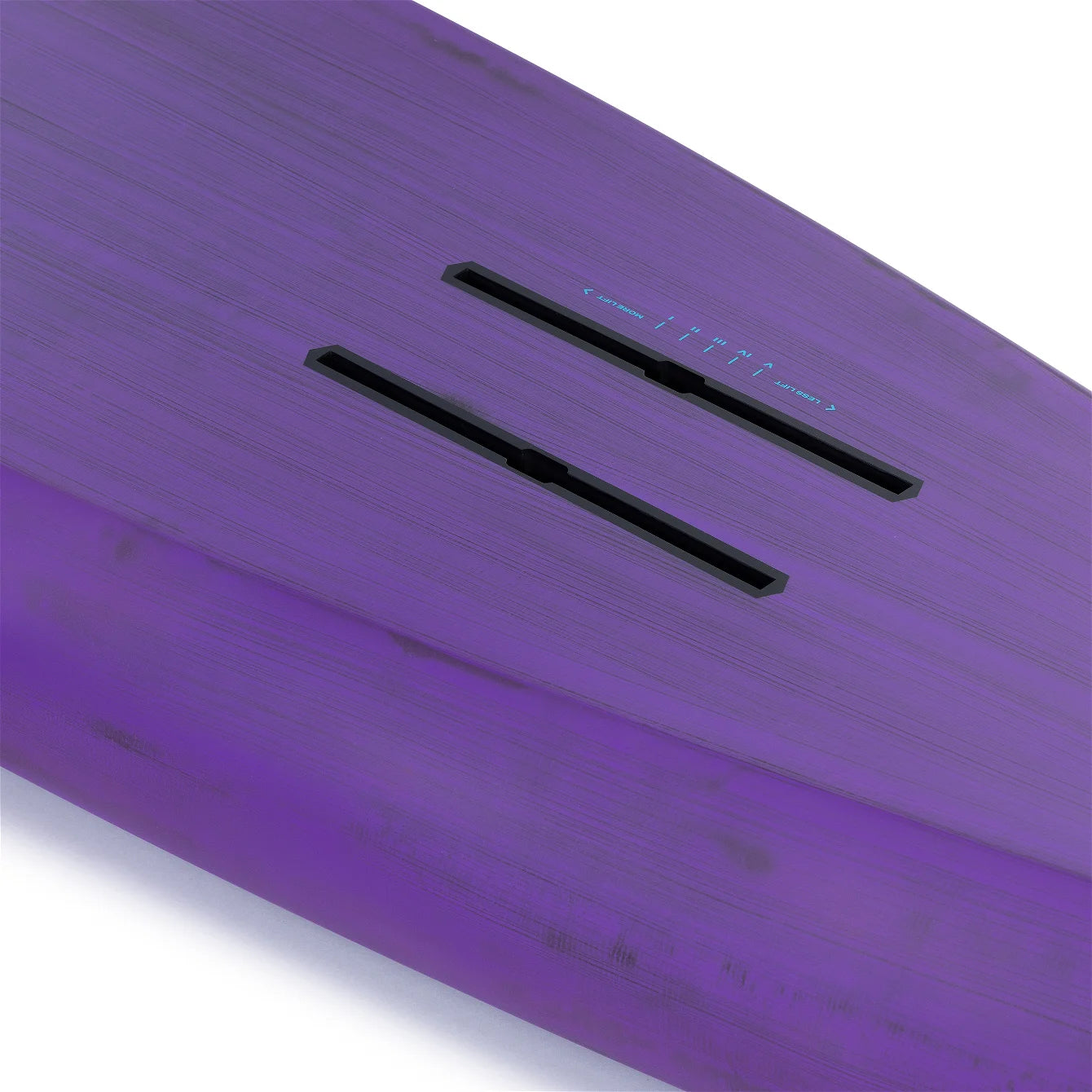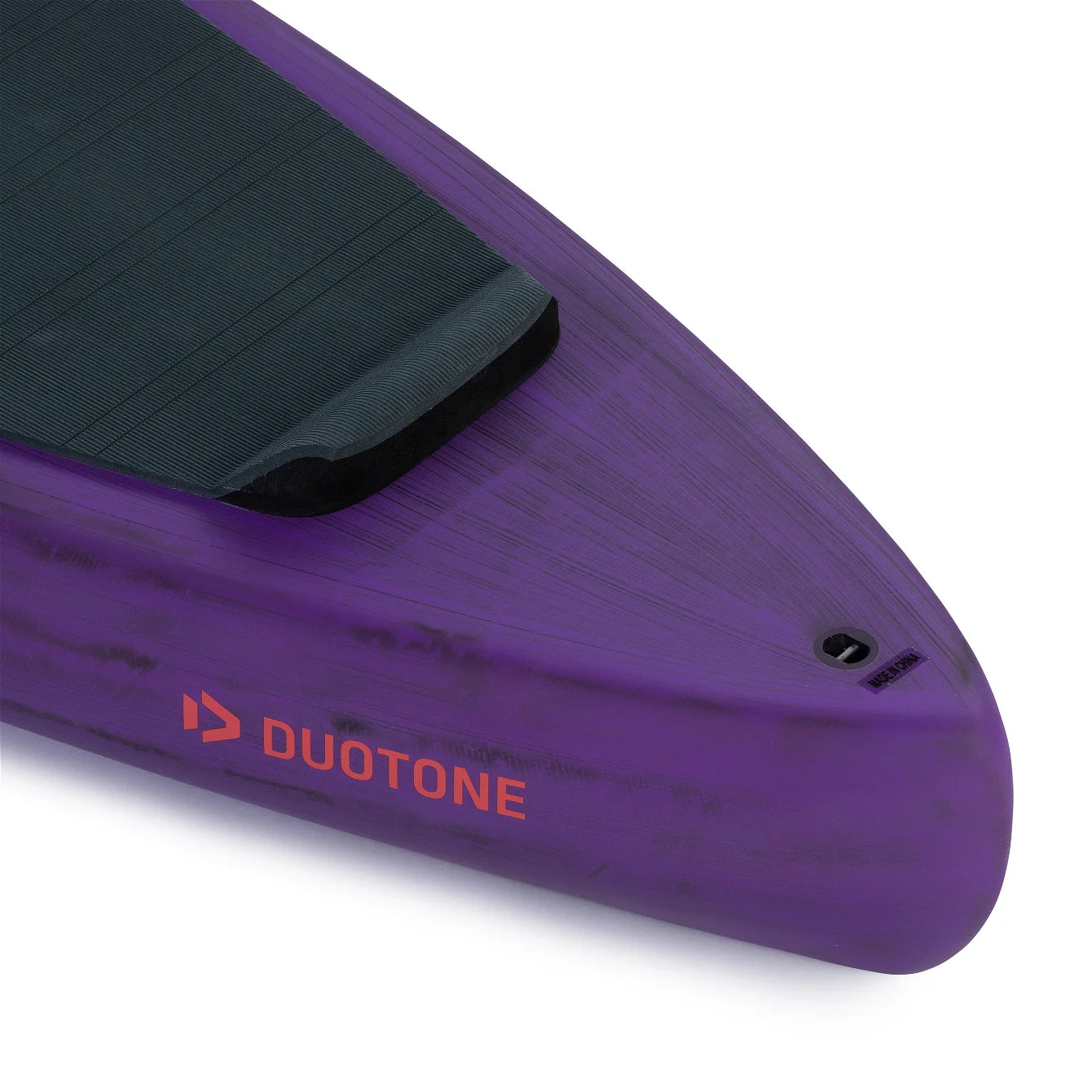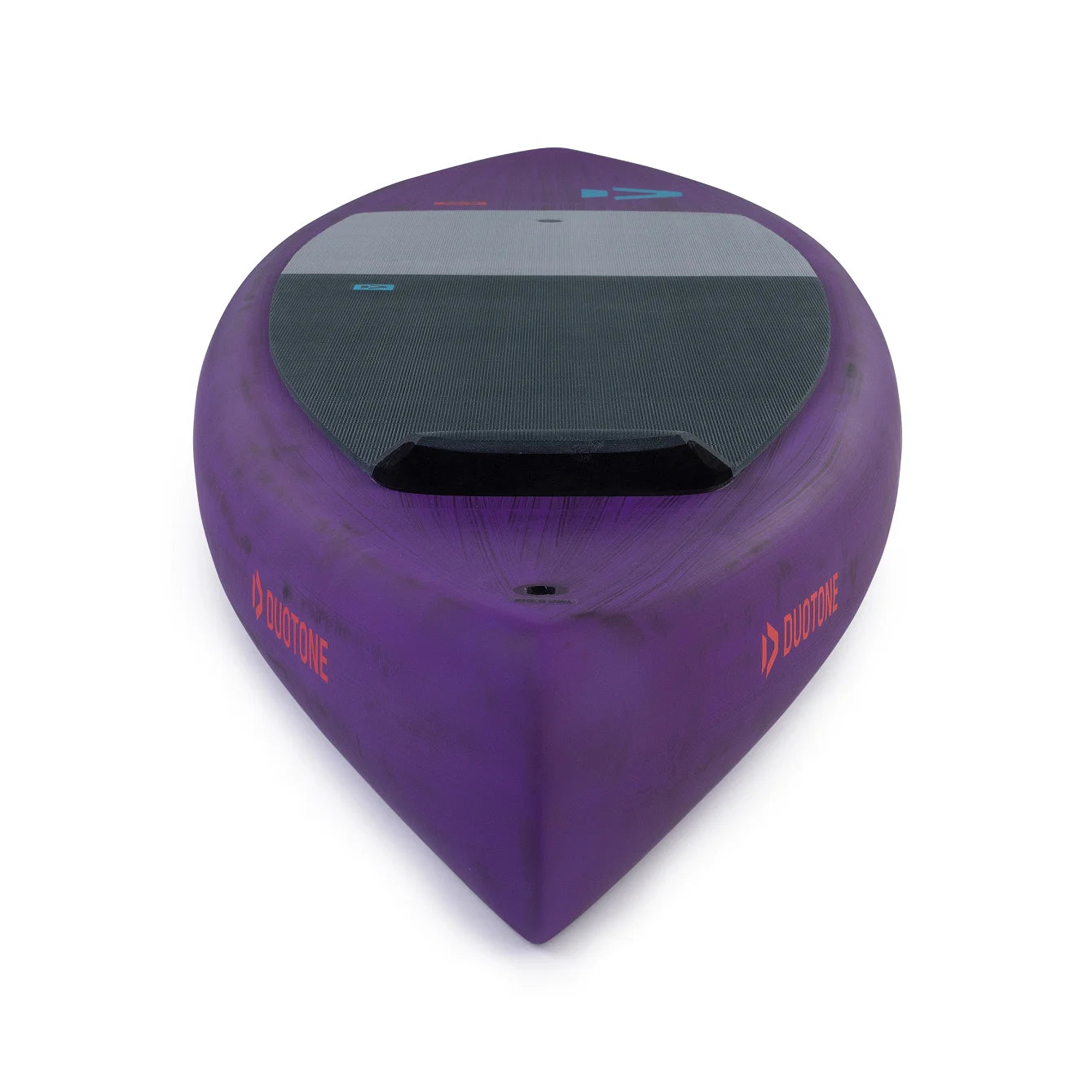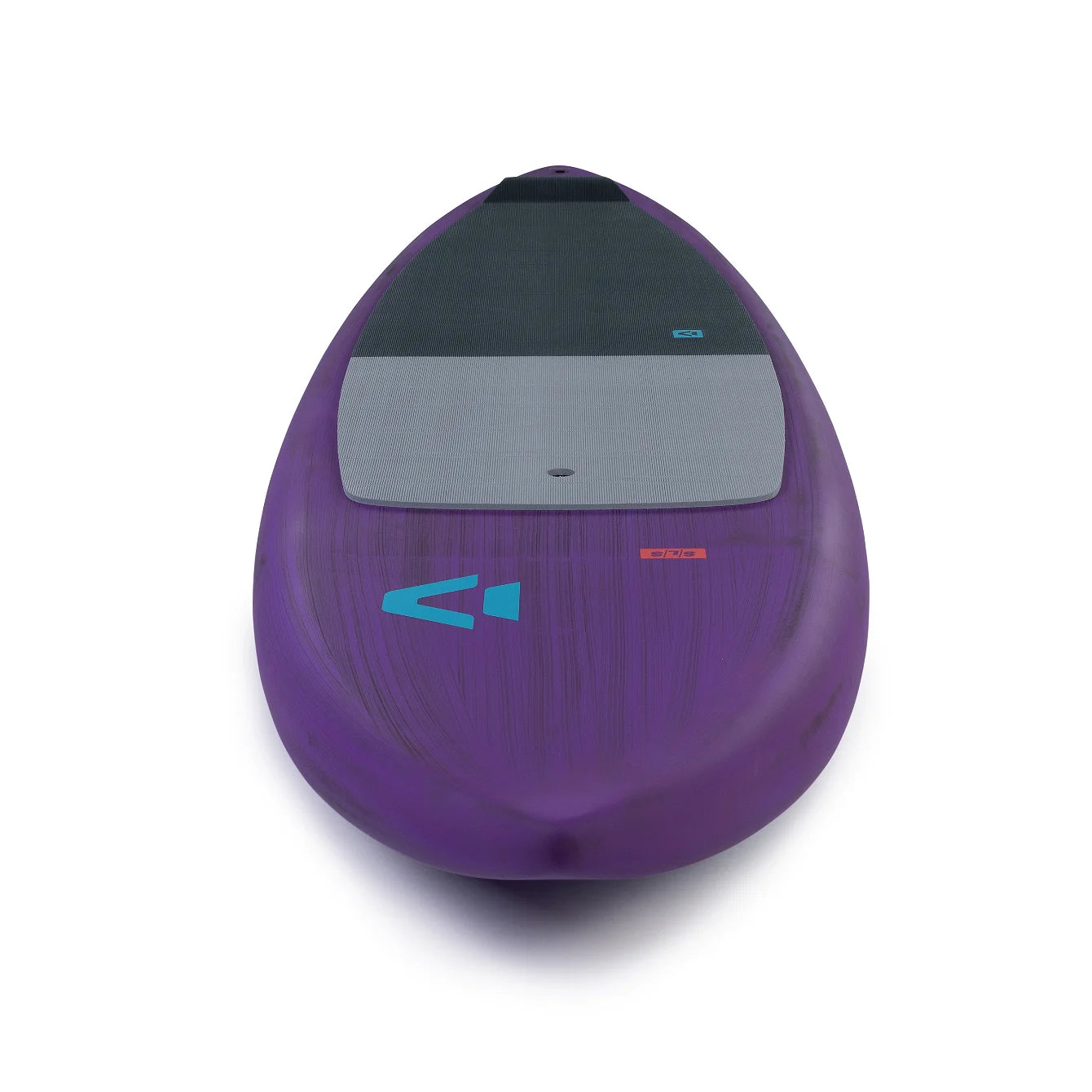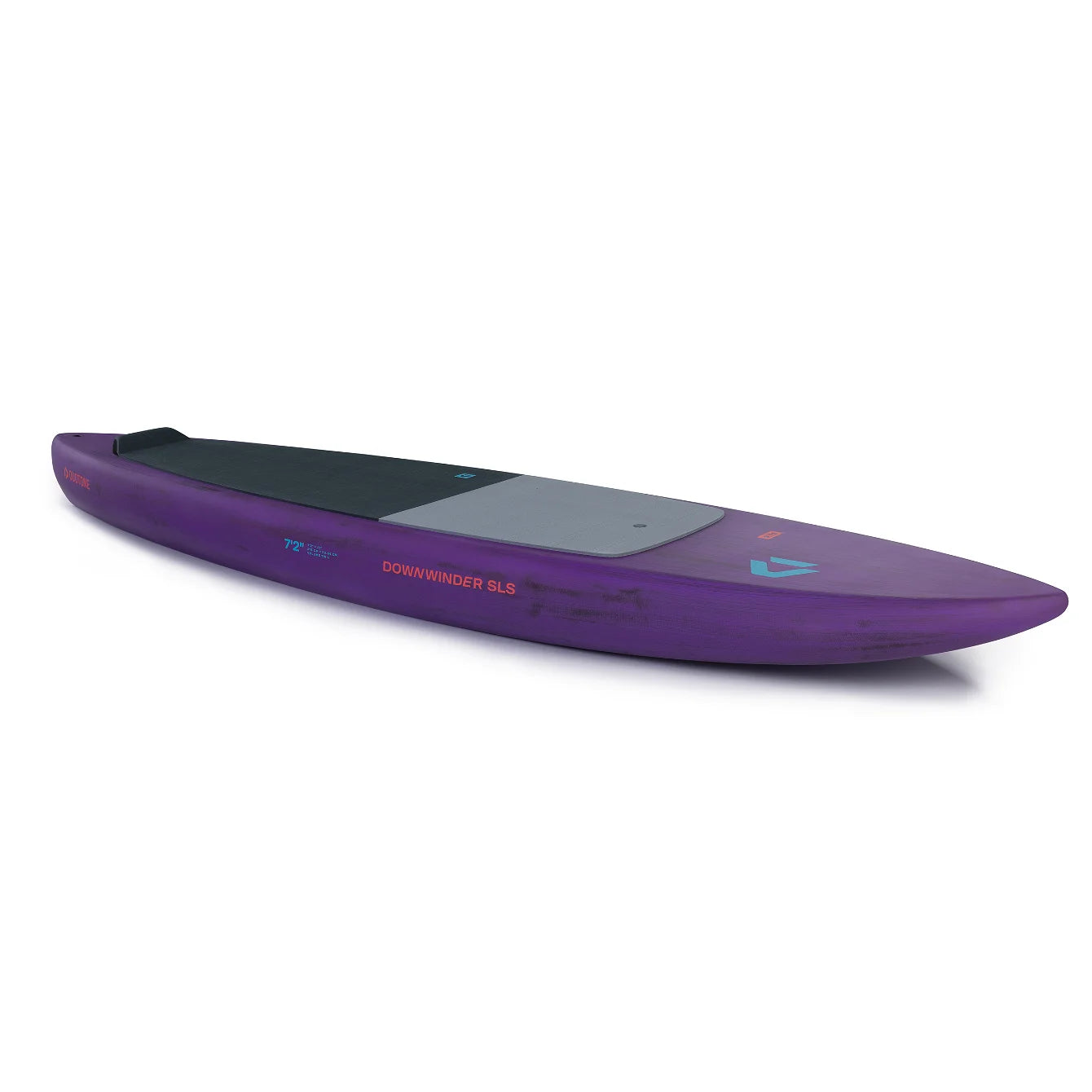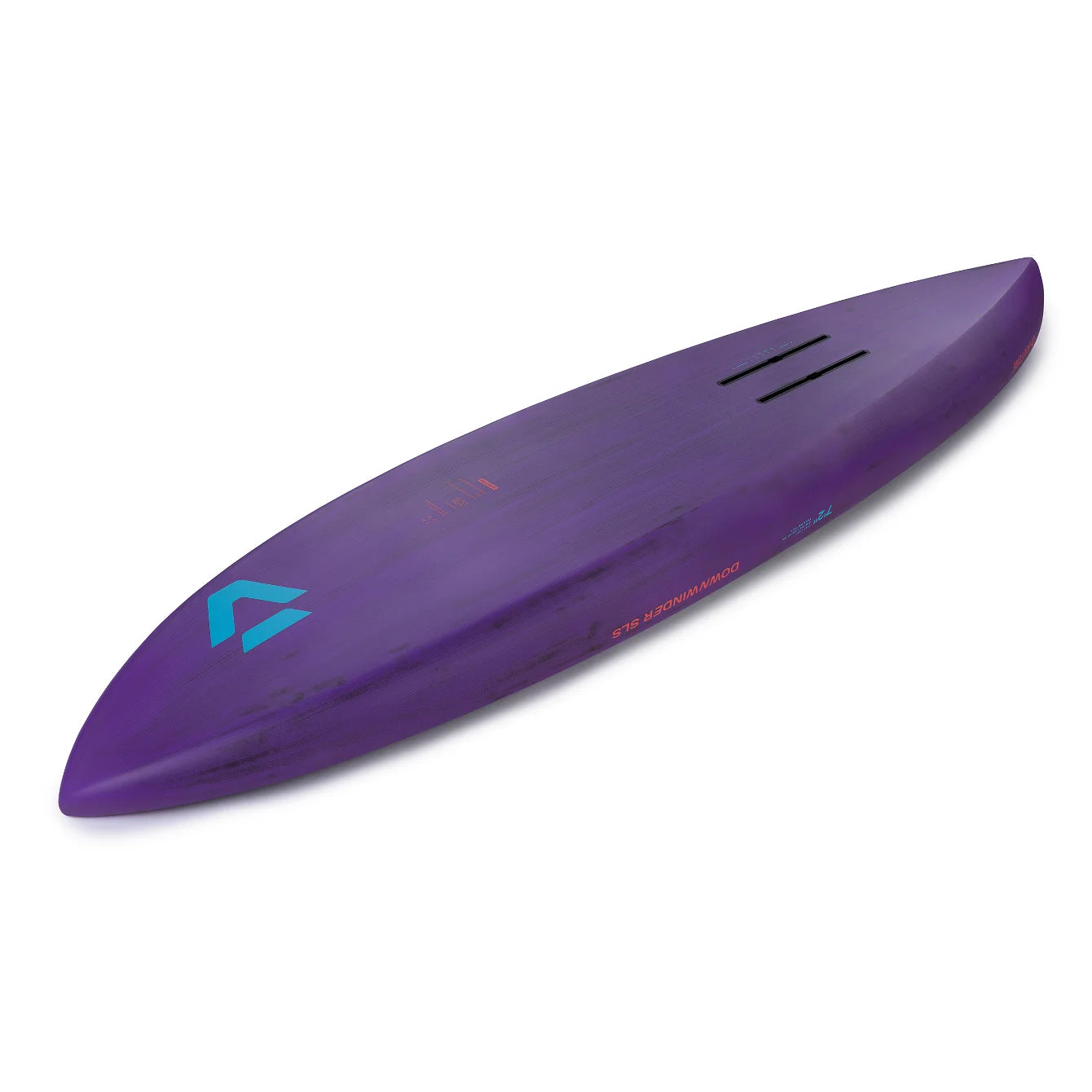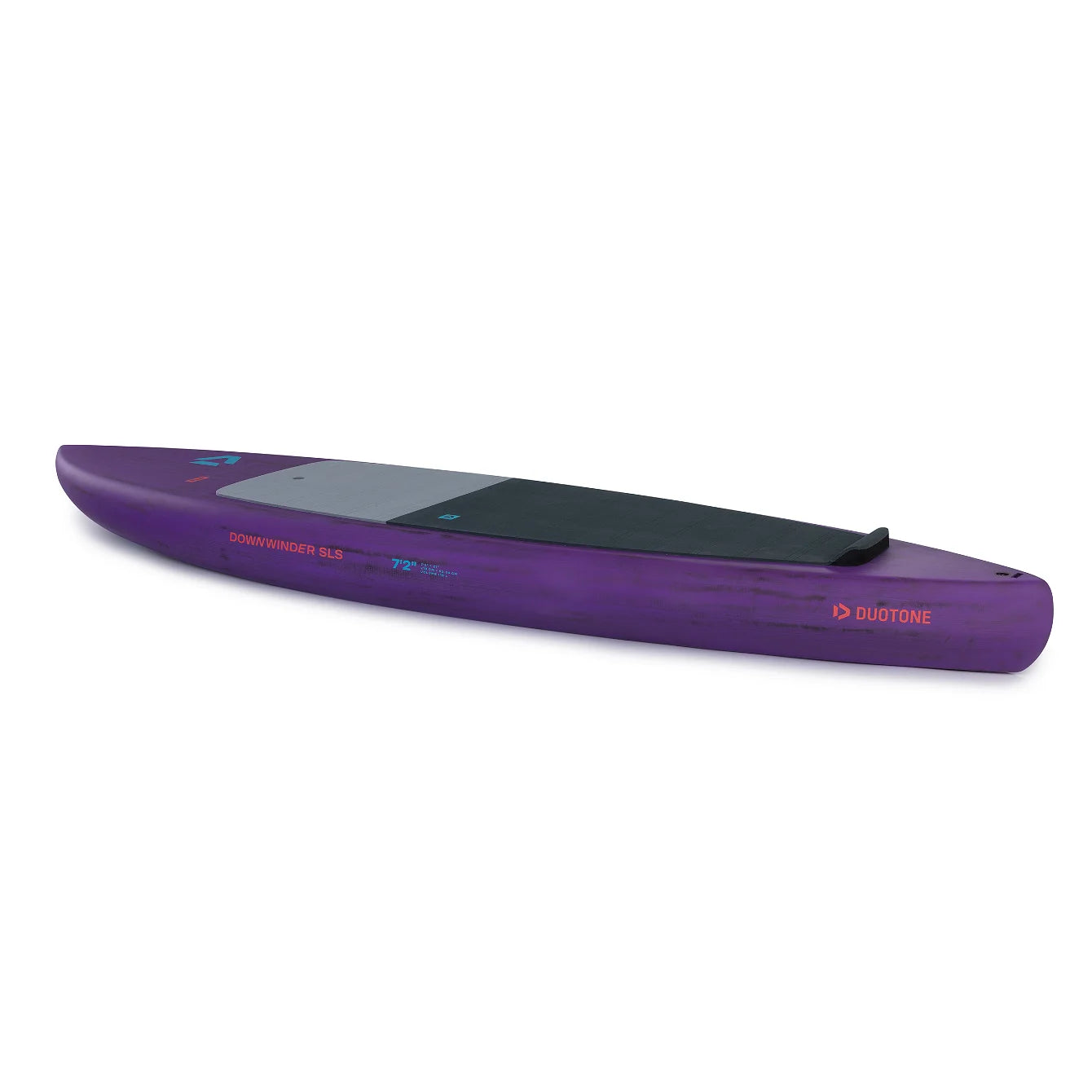 Efficient Design
Low rocker, narrow width, and elongated outline for optimal glide performance.
Streamlined Rails
Slim pin tails with noticeable rail bevels (7'2" & 7'8") for exceptional pumping efficiency.
Nose Configuration
Forgiving rounded rails in the nose section for neutral steering.
Comfortable Deck
Flat deck for easy foot placement and effortless stance adjustments.
Advanced Construction
Biax Carbon Custom Sandwich Technology with minimal graphic applications, ensuring minimal weight and maximum efficiency.