O'Shea
O'SHEA 10'6" HDx INFLATABLE SUP PACKAGE 2023
Sale
Enquire Now
Regular price
£709.95 GBP
Regular price
Sale price
£709.95 GBP
Unit price
per
Free Delivery — on orders over £60
O'SHEA 10'6" HDx INFLATABLE SUP
A BEST SELLING RECREATIONAL iSUP, the O'Shea 10'6″ HDx Inflatable SUP provides an uber-stable paddling platform due to its extra width of 34", making this especially suited to riders in the medium and heavy weight category.
Our highly durable HDx construction uses the highest quality Mirasol drop stitch fabric, combining 2 full layers (double wall) of UV resistant 1000D PVC. HDx brings both longitudinal and torsional strength to the board, aiding gliding performance on the water and maintaining shape characteristics in the longer term.
Yellow top and bottom, ensures both colour integrity and high visibility.
Be SEEN, Be SAFE on pond, lake or ocean.
Features:
+ Extra Width For Enhanced Stability
+ HDx Performance Characteristics and Durability
+ Reinforced Tow and Leash Eye
+ O'Shea HP2 Power Pump
+ RMS-Removable Fin System
+ Original H3 Valve
+ Highly Durable Die Cut Crocodile Grip Deck Pad
+ Spacious O'Shea Pro Backpack
+ O'Shea Heavy Duty Coil Leash
+ CAD Design and Tested by Farrel O'Shea
Board Spec:
10'6''x 34 x 4.75
Vol : 260ltr
Board Only Weight Approx 10kg
Recommended Rider weight: Up To 110kg
Warranty:
HDx 2023 models are supplied with 1 years manufacturers warranty extendable to 3 years by registering online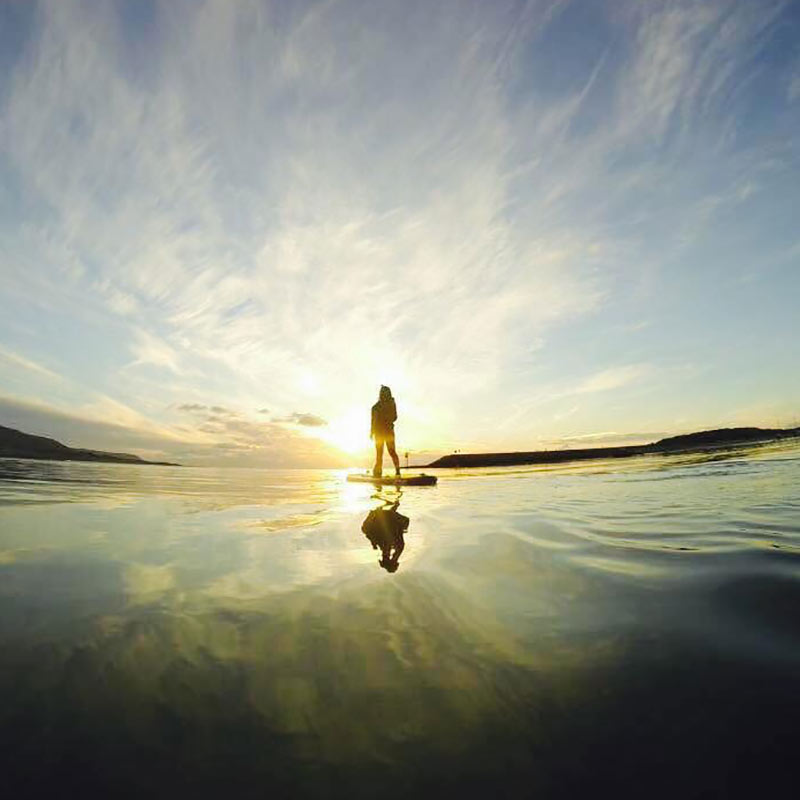 STABLE & EASY TO USE
The 10'6" HDX is one of our best selling SUP's. The light weight of this board, along with the rigidity of the HDx construction, combined with its compter aided designed plan shape, produce a board very stable board, which glides effortlessly and is extremely easy to paddle.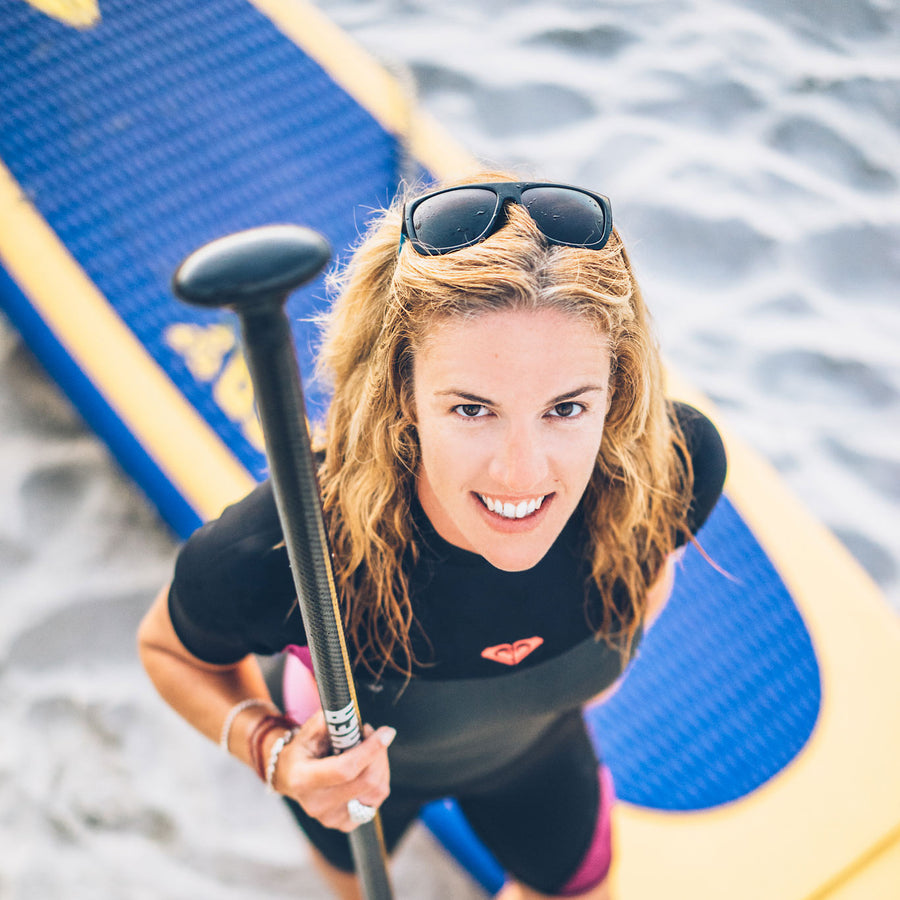 CARBON HYBRID PADDLE
All our HDx and HPx boards are shipped with a 3 piece, adjustable, high quality HYBRID CARBON paddle. These have a fully adjustable telescopic handle and the hybrid construction provides a lighter, stiffer and therefore a more efficient paddling experience than aluminium.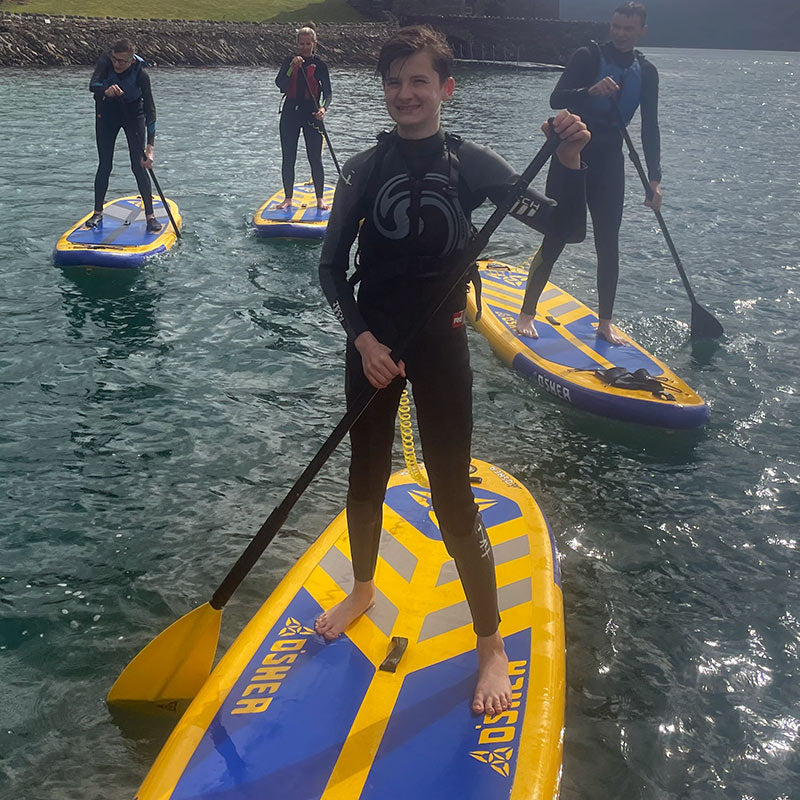 HIGHLY DURABLE
HDx stands for "HIGHLY DURABLE", with 1000D PVC, with double rail lap – The best & hardest wearing construction, better than most premium or high end boards! The construction results in long term shape integrity and long life - as proven by their use at many SUP schools and hire centres.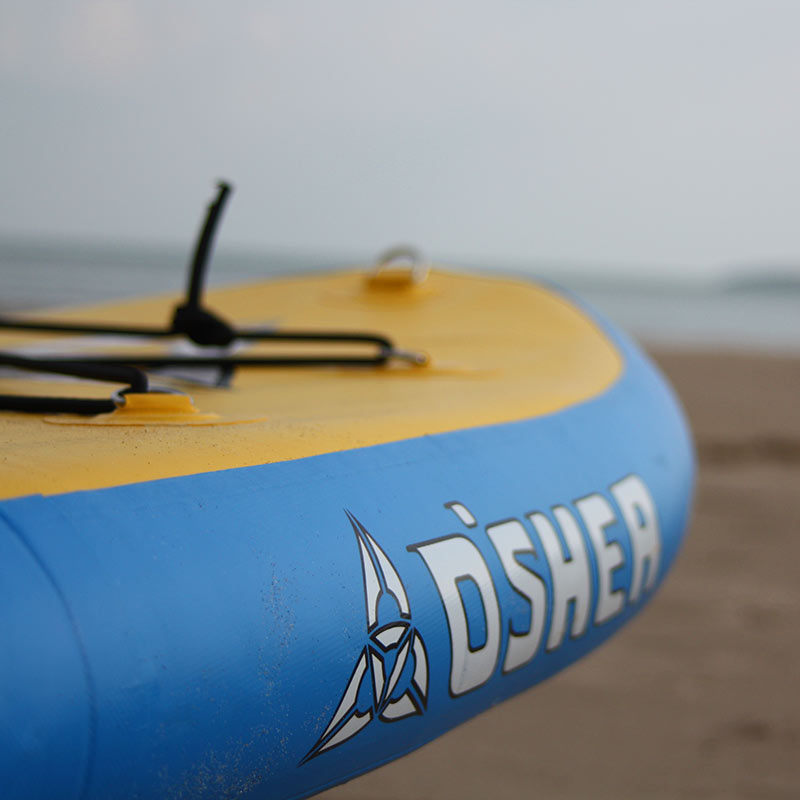 VISIBILITY
One of the features for which we are renowned for is the striking colour ways of our boards. Apart from looking pretty cool, these colours also serve an important safety purpose, with a highly visible board on the water. Be SEEN and be SAFE on pond, lake or ocean.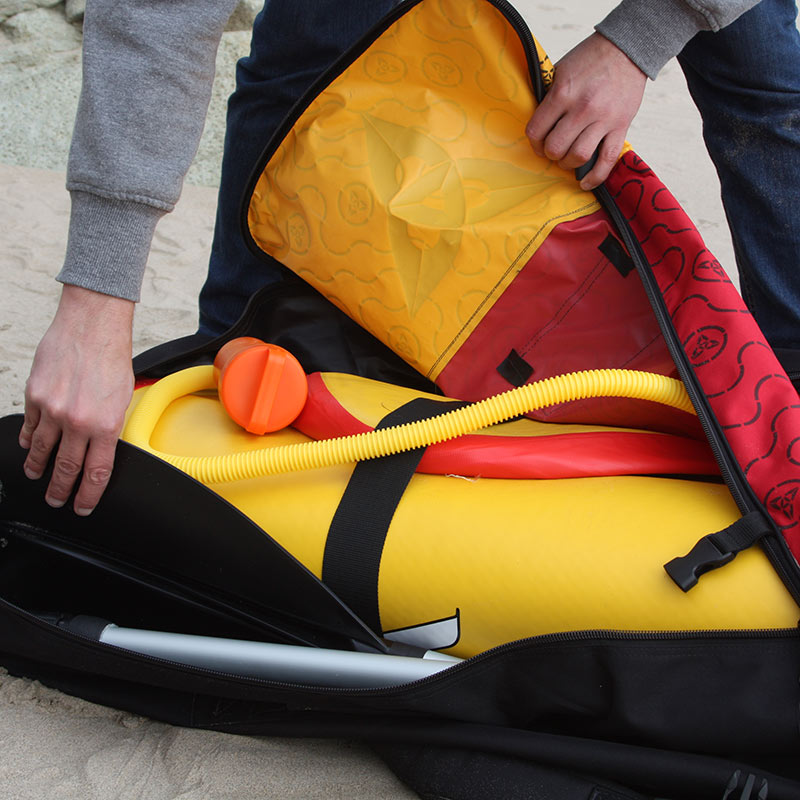 EASY TO TRANSPORT
Our back pack board bags make transporting your iSUP package a doddle. The boards roll up and fit comfortably in the bag, along with your paddle and pump. The bags are made from heavy duty recycled nylon. The 3 handles on the 106 HDx makes moving the inflated board simple and easy too.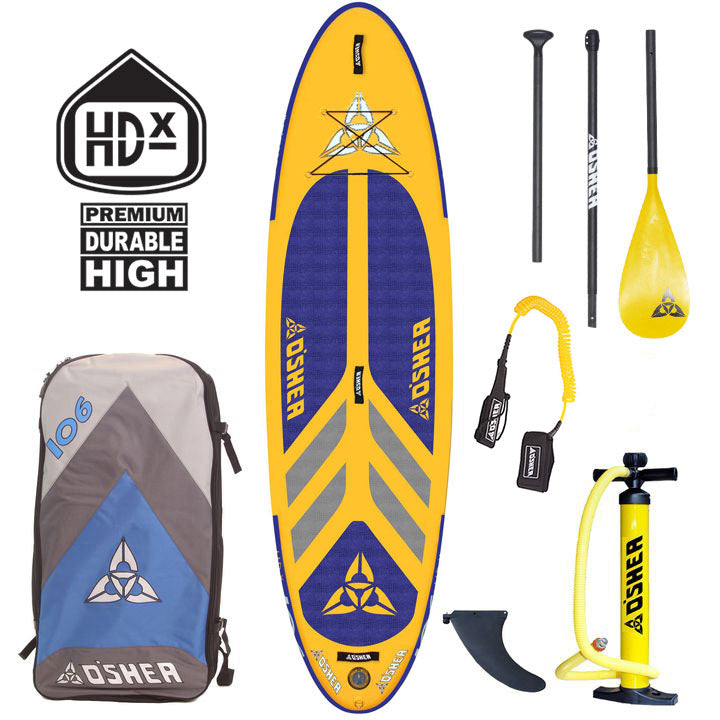 O'SHEA INFLATABLE SUP'S ARE SUPPLIED COMPLETE WITH...
+ O'Shea PRO board bag which can carry the board as a back pack and made from highly durable 600D recycled nylon
+ HIGH QUALITY 3 piece adjustable CARBON HYBRID paddle.
+ O'Shea HP2 Double Action Power Pump
+ US Box Fin
+ O'Shea Heavy Duty Coil Leash
THIS BOARD IS CONSTRUCTED USING PREMIUM HDx.
Building on our legacy of quality and durability, we have strived to improve our "GO TO" Highly Durable series.

We have pressure bonded the twin skins, resulting in less excess adhesive ie - reduced weight but also improved surface finish - with a wrinkle free surface.
The benefits of HDx construction include:
+ High Durability
+ Stiffer In All Directions
+ Shape Integrity Long Term
+ Pro Surface Finish
+ Enhanced Glide When Breezy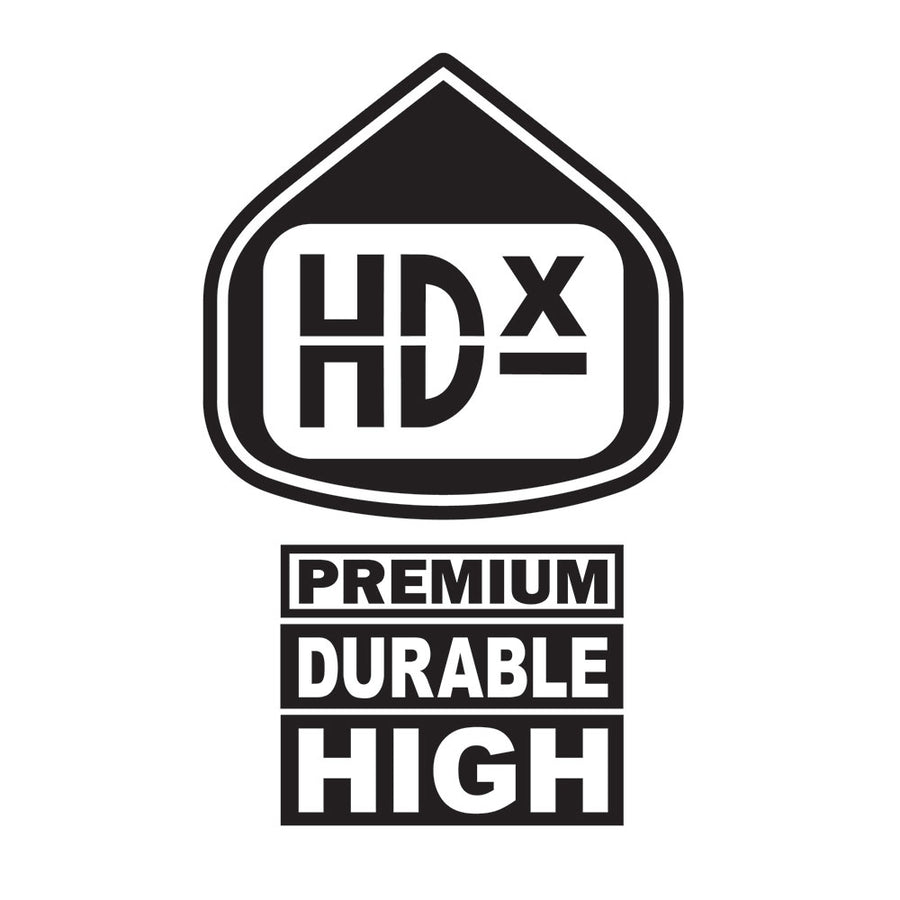 Share