O'Shea
O'SHEA 12'6" GTR HPx INFLATABLE SUP 2023
Sale
Enquire Now
Regular price
£899.95 GBP
Regular price
Sale price
£899.95 GBP
Unit price
per
Free Delivery — on orders over £60
O'Shea 12'6 GTR
Now Featuring 5 YEAR WARRANTY (see details below)
The Ultimate combination of race thoroughbred and destination iSUP.
Low, long and very fast.
Race and mild ocean going exploration in one package.
Other features of the O'Shea GTR HPx include:
Warranty Extendable to 5 years
Ultra Lightweight & Super Stiff

State-of-the-art high temperature heat-welded seam technology

Ultra compact / easily foldable / easily transportable
Improved glide on glassy water
Reinforced tow and leash eye
O'Shea HP6 Triple Action Power Pump
RMS-Removable Fin System
Diamond die cut EVA deck grip for the ultimate in non-slip
Original H3 Valve
Carbon Hybrid paddle

O'Shea Coil Leash
Spacious O'Shea Pro Backpack to allow easy packing
CAD Design and Tested by Farrel O'Shea
12'6 x 28" x 6"
Warranty:
HPx  2023 models are supplied with 1 years manufacturers warranty extendable to 5 years by registering online
THE O'SHEA 12'6" GTR HPx...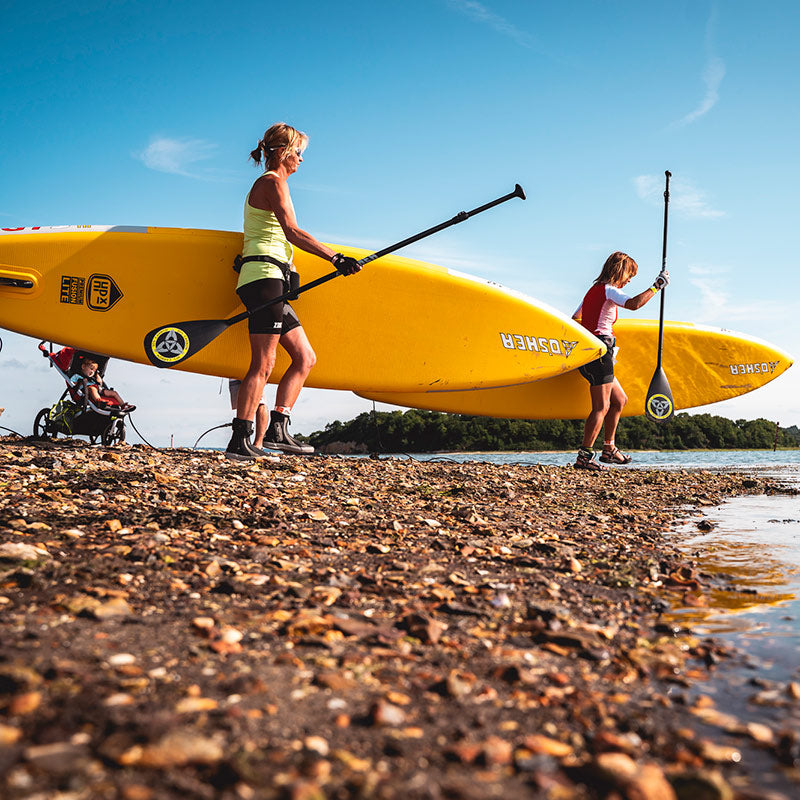 HPx BENEFITS
Our advanced HPx construction is a market leader in iSUP construction. HPx boards are 20% lighter than any FUSION or MSL constructions, with no detriment to the durability or cosmetics of the board. HPx results in numerous performance benefits... which are of particular importance for touring and race boards - including, effortless gliding, great stability and easy transportation.
LOW, LONG & FAST
The combination of a lower profile, 12'6" length and super lightweight but rigid HPx construction results in one speedy SUP! The board perfoms in a wide range of water conditions and is a go to board for thos looking for a combination of mild ocean or river going exploration and race potential. On glassy water, the speed of the GTS really comes into its own.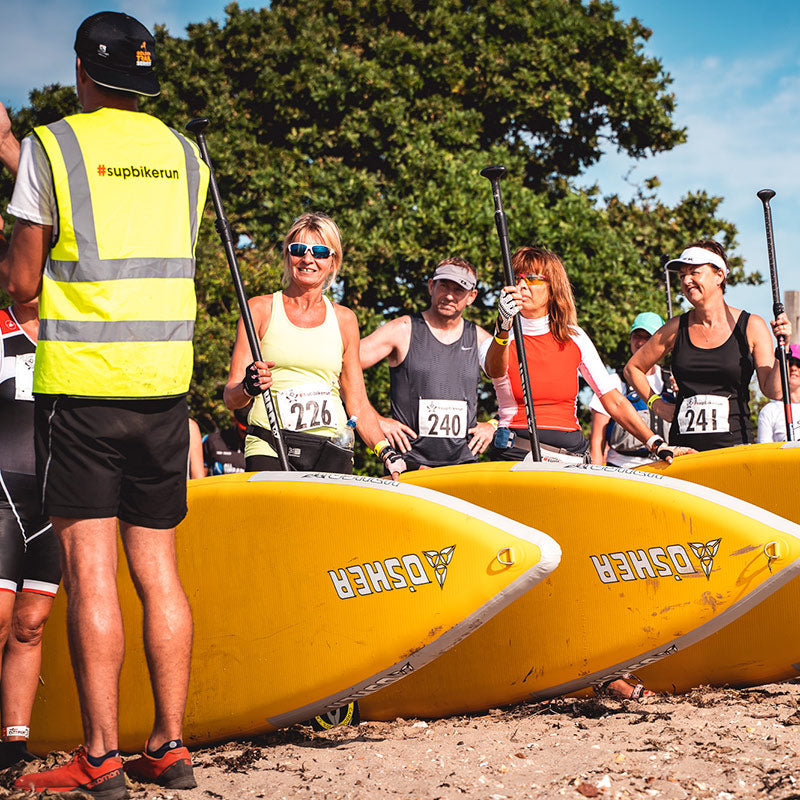 RACY WITH AN EXTENDED WARRANTY
THE GTR our race model - go far - go fast! It is also supplied with 1 years manufacturers warranty extendable to 5 years by registering online.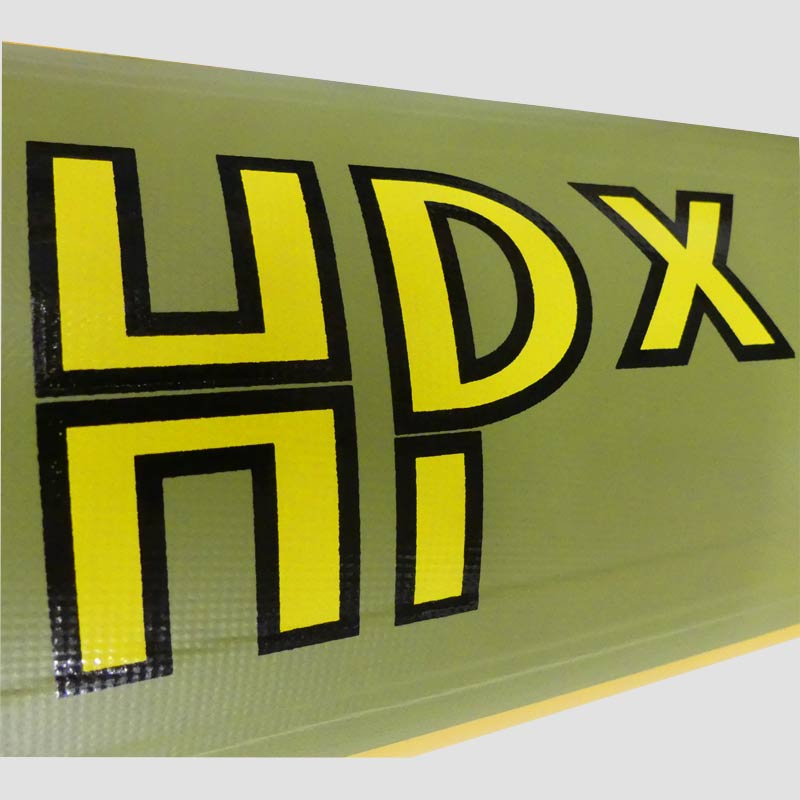 HI-TECH HEAT WELDED SEAMS
HI-TECH HEAT WELDED SEAMSAll 2023 HPx boards now incorporate state-of-the-art heat-welded seam technology. This provides a stronger seam and an enhanced cosmetic finish.
VISIBILTY & DURABILITY
Despite the light weight of the HPx construction, the durability of the board is maintained, along with its resistance to UV. The hi gloss finish of the GTR HPx not only looks pretty cool, but also serves an important safety purpose, with a highly visible board on the water. It looks great on the beach too! The cosmetic finish on the board is glossy and immaculate.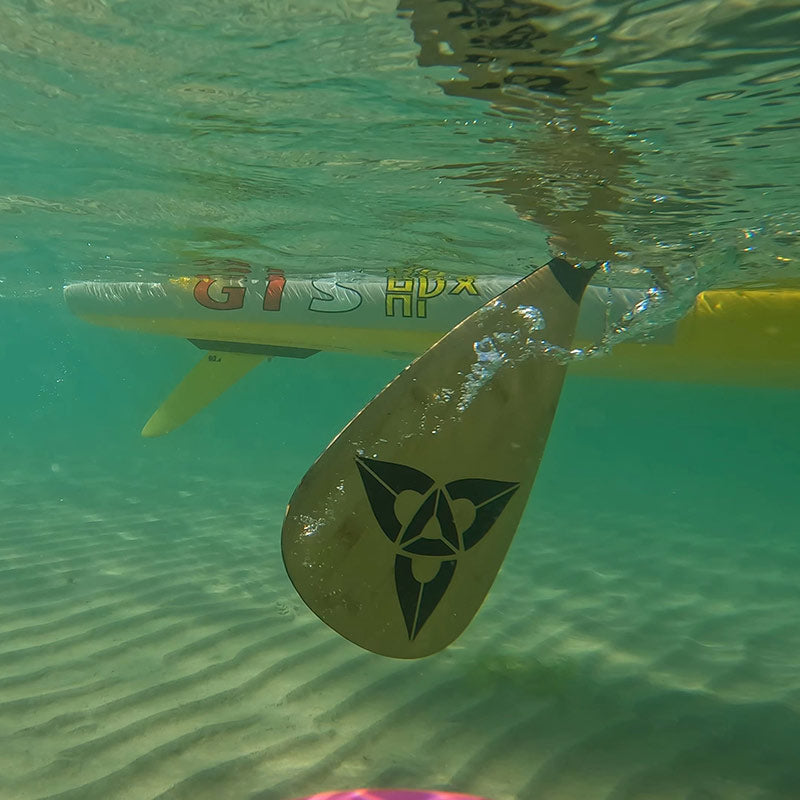 CARBON HYBRID PADDLE
All our HPx boards are shipped with a 3 piece, adjustable, high quality HYBRID CARBON paddle. These have a fully adjustable telescopic handle and the hybrid construction provides a lighter, stiffer and therefore a more efficient paddling experience than aluminium. This will enhance your touring adventures.
"COMBINATION PERFORMANCE"
"Putting the hammer down the GTS revs up with the best of 'em and paddlers can get a fair lick on. It's certainly a sled any budding racer could find their competitive feet with. For anyone looking to get into SUP racing the O'Shea GTS 12'6 would do a sterling job of starting you off."
"I love the O'Shea GT range of inflatable SUPs. The GTS 12'6 is another shining example of great performing iSUP that sits neatly in the line up. The weight saving HPx manufacturing is always going to be welcome. As is the on water performance which certainly does as the brand says by combining familiar qualities of both race and touring iSUP. Also, a big nod to the included manual triple action power pumps which makes inflation so much easier."
SUP MAG UK SEPTEMBER 2022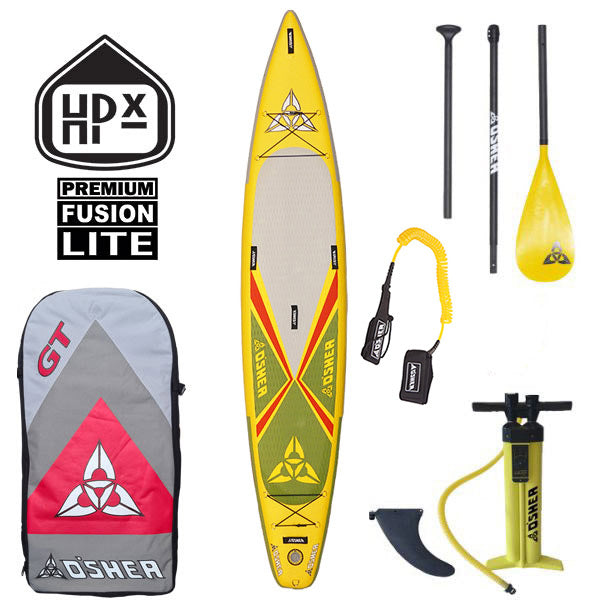 O'SHEA HPx INFLATABLE SUP'S ARE SUPPLIED COMPLETE WITH...
+ O'Shea PRO board bag which can carry the board as a back pack and made from highly durable 600D recycled nylon
+ HIGH QUALITY 3 piece adjustable CARBON HYBRID paddle.
+ O'Shea HP2 Double Action Power Pump
+ US Box Fin
+ O'Shea Heavy Duty Coil Leash
THIS BOARD IS CONSTRUCTED USING PREMIUM HPx.
The most advanced ISUP construction in the WORLD TODAY.

Innovation in partneship with our material manufacturer, we have evolved not only the LIGHTEST, but also the stiffest board on the market today... a game changer in ISUP construction.
The benefits of HPx construction include:
+ 20% Lighter Than Any Fusion or MSL
+ Stiffer Than Fusion or MSL
+ Durable Surface Finish
+ High Cosmetic Finish
+ Better Glide On Glassy Water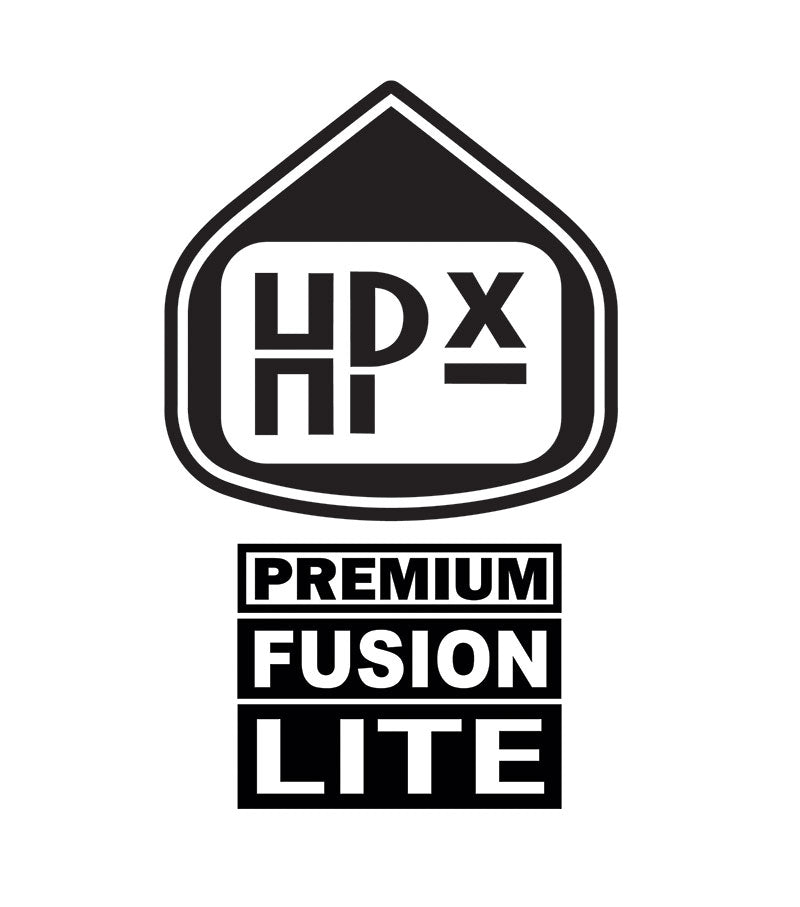 Share